Cute last minute Valentine's Day gifts
Valentine's day is approaching very fast and most people do not know what to get their significant other or just have not had the time to go shopping. Here is a list of some super cute ideas:
1.) Flowers
Flowers are a really cute idea for girls and they are not very expensive. If you plan to get these, you should aim to get their girlfriends favorite flowers because it would make it just that much sweeter and it would be more meaningful to her.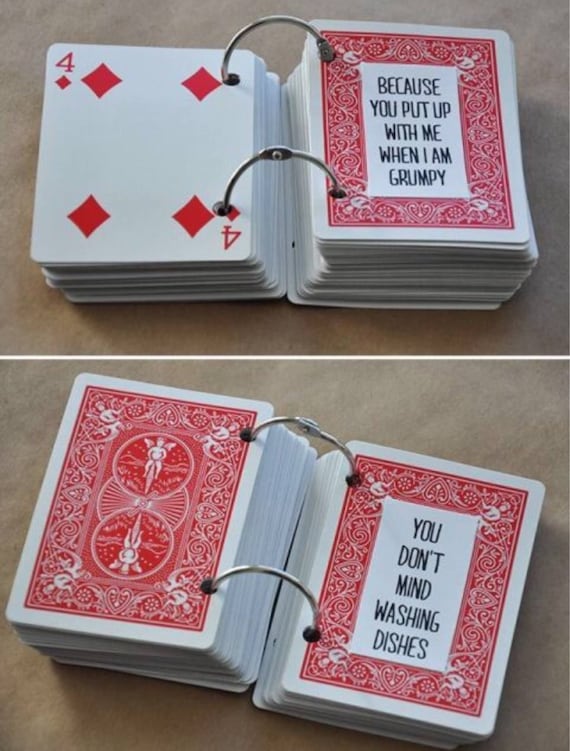 2.) 52 Reasons Why I Love You                                       
This idea is quite unique in its own form. It is where you take a deck of cards and hole punch each of them. Then, you write a reason why you love that person on each card and put them on binder rings. It is super cute and there is another alternative. You could always take slips of paper and write out however many reasons you want to for as long as you've been together and put them in a jar. Either way, it is an adorable and meaningful gift.
3.)Cute Teddy Bear
This works for a boy or a girl. Anyone would love a cute, adorable, fluffy teddy bear. It would just make their day so much better and they are super cuddly to have. It is a very simple and adorable way to make someone happy for valentine's day
4.)Chocolate Covered Strawberries
These are one of the most delicious desserts ever, that is if you like chocolate and strawberries. They are so delicious and make a great gift for your significant other. They just make a life a whole lot sweeter and they will make someone's day because it is not often someone gets these.
5.)Movie Night                                 
Curl up with a blanket and snacks on valentine's day. Pick out your favorite movies and snacks or maybe even surprise the other person with a movie night. It's nice to just stay in some days and not to go out. Plus, you get to cuddle and just be with them in the moment. It is a really great idea and you could even get most of the materials for this from the dollar store!
6.) Baking Together
This is a really great way to just spend time and make adorable memories with your significant other. Baking is adorable and you ca make really cute memories while doing it. It really is not that expensive. Although, it is better if you make what you wanna make from scratch, or make it homemade than store-bought. It takes up more time and it will be meaningful. Plus, you get to eat what you make after!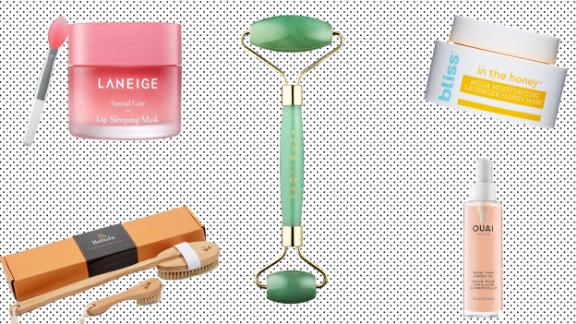 7.) Candles or Self-Care Items                                                   
Buying candles or self-care things is super cute and they are things you can enjoy together. Like you both could do a face mask together and just be cute. You could also burn the candles or save them for a bath. Another idea that goes along with this is to get a candle that has a ring in it. Your girl would absolutely love it and the rings are completely random. It is such a good idea and your girl is sure to love it.
8.) Anything Personalized/Favorite Things
If none of these other ideas have struck you, just get something personalized. It could be anything and your significant other will love it. Personalized items are very sweet and it lets you know that the other person thinks of you a lot. The other idea is to get them a box or a basket of their favorite things. This could include their favorite drink, snacks, candy, brand of clothing, etc. It could be anything they like. This idea is very personal and it shows you pay attention to what the other person says, which is important.
Leave a Comment
About the Writer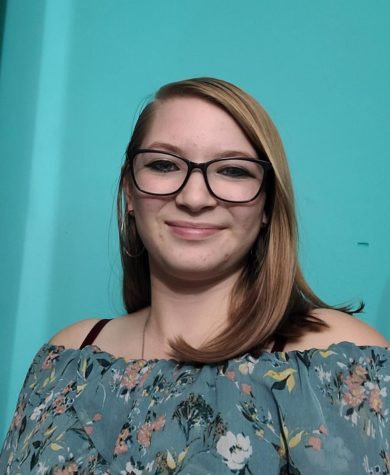 Cheyenne Williams, Editor in Chief
Cheyenne is a senior this year and it is her second year on The Cub, while she is also in her third year of taking journalism. She likes to write about...