Love & Friendship Funny, Entertaining Austen Adaptation
As much as I love watching Whit Stillman movies, they always make me feel stupid. And I mean that as a complement.
If you've never heard of Whit Stillman, don't worry. You're not alone. He's an independent film director who made his first movie, Metropolitan, in 1990 for $225,000. That movie was about a kid who is home from college during Christmas break and befriends a group of upper-class New Yorker's who are also home from college throwing debutante balls.
All of Stillman's other movies tend to deal with the lives of the upper-class, more or less, which is probably why they're never big box-office draws. His movies feel like lost F. Scott Fitzgerald stories.
So with those credentials, it seems like a no-brainer for him to adapt a Jane Austen novel. Love & Friendship is an adaptation of her short story Lady Susan (Love & Friendship is the name of another story she wrote, unrelated to this one. Stillman just wanted to use the title). The movie follows Lady Susan (a never better Kate Beckinsale) who moves in, unannounced, to her in-laws' after her husband dies. While there, she decides to start looking for a new husband and for her and for her daughter Frederica (Morfydd Clark). Chloë Sevigny, Xavier Samuel, James Fleet, Emma Greenwell, Tom Bennett, and Stephen Fry round out the rest of the cast.
Stillman's first three movies (Metropolitan, Barcelona, and The Last Days of Disco) all seemed to follow the same mold. They all have virtually no plot until the last half-hour or so, when some sort of event pops up that gives the movie some resemblance of a climax and resolution.
In a bit of a surprising step forward, Love & Friendship actually has Stillman's most consistent plot. Each scene progresses the plot and leads into the next (which, technically, every movie should do). It never feels meandering, and at 92 minutes it's (dare I say) relatively quick-paced.
It's also his funniest. I never thought I would laugh so hard at a Jane Austen movie, but I did. The dialogue is quick but also incredibly sharp
Frederica: "I'm just a little nervous. Marriage is for one's entire lifetime."
Lady Susan: "Well, not in my case."
Most of the biggest laughs come from Tom Bennett as the impossibly dim witted Sir James Martin, who's set to marry Fredrica. Whether it's mistaking the 10 Commandments for 12 or thinking the name "Churchill" was a church on a hill, it got to the point where every time his smirking face was on screen I would just laugh in anticipation for what he was going to say.
Since his debut with Metropolitan in 1990, Stillman has made five movies. This far as I'm concerned, is his best.
In a couple of years it will probably be considered one of the best Jane Austen adaptations ever. Stillman has only one Oscar nomination to his name, and that was for his screenplay for Metropolitan. It's not unreasonable to hope that with this he might snag a second one for best adapted screenplay. Emma Thompson won an Oscar for her adaptation of Sense and Sensibility, so maybe there's hope for Stillman. Unfortunately it's a low key independent film and it was released early in the year, so he's got that standing in the way. But a guy can hope. If there's any justice in the world, he'll win. He certainly deserves it.
Leave a Comment
About the Contributor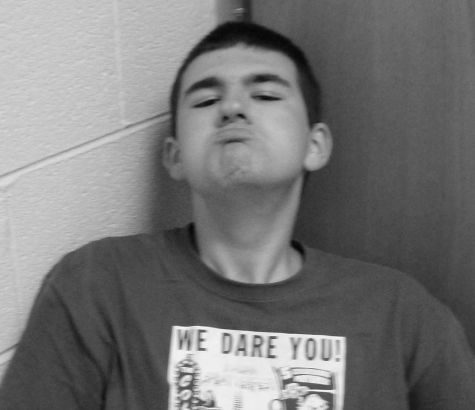 James Mason, Guest Writer
James Mason is a writer for Temple University. When not writing for the newspaper, he can be found at home reading badly, writing badly, viewing bad...