Art Expo Draws Big Crowd
Art students of all levels showcased their talent and best work in this year's Art Expo May 26.
Art students from all 20 classes displayed a large expanse of work — everything from pottery to drawing to painting and photography.
Along with Beginner through Advanced students' work, attendees viewed 30 Senior Spotlights. These were exhibits from seniors who took part in AP level art classes, and each was rewarded with his or her own little portion of the new gym lobby to display pieces.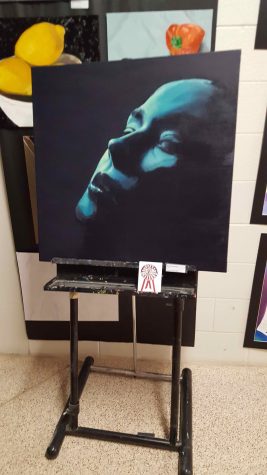 Some seniors sketched or painted as people walked by, and they were more than happy to explain their thought process for a lot of their pieces. Some also had pieces up for sale.
The night was topped off with 24 live performances from students, ranging from music to magic and comedy. Art students also gave live demos in the different art rooms and outside on the boardwalk. Some students sketched and painted, while some put other talents on display, such as origami, weaving, and pottery. 
More than 800 people attended, and 117 t-shirts were sold, raising $720 for student scholarships.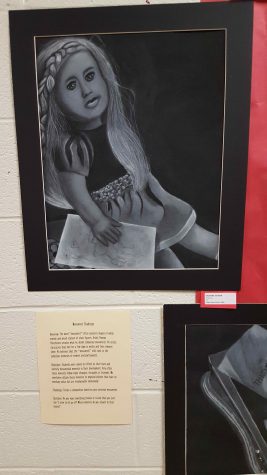 Leave a Comment
About the Contributor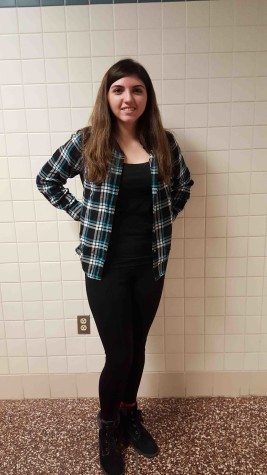 Bella Borgese, Staff Writer
Bella Borgese is a sophomore. This is her first year writing for The Cub. She has had previous experience writing for the West Press. When she's not writing...