Students Quietly Bring Attention to Injustice
More than 60 students are staying silent today to bring attention to injustice to the LGBT community.
The Day of Silence is an annual youth-led movement that occurs in multitudes of middle schools, high schools, colleges, and universities in the U.S.
Participants do not talk and wear and/or carry a Day of Silence card with them throughout the day to explain their silence to teachers and other students. It says:
Please understand my reasons for not speaking today.  I am participating in the Day of Silence, a national youth movement indicating an appreciation for the silence faced by lesbian, gay, bisexual and transgender people and their allies.  My deliberate silence echoes that silence, which is caused by harassment, prejudice, and discrimination.  I believe that ending the silence is the first step toward addressing these injustices.
Senior James Bouffard said he is participating "in order to show solidarity and raise awareness for LGBT who suffer from bigotry with no rational justification. Even if it's minor, hopefully it can make a difference."
Leave a Comment
About the Contributors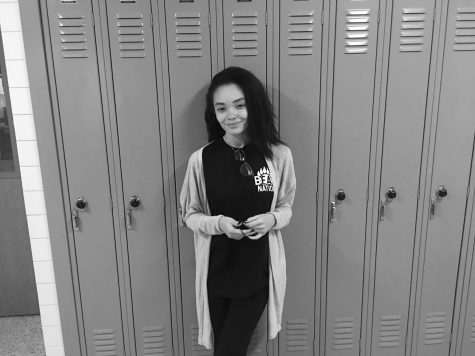 Olivia Foster, Staff Writer
Olivia Foster Is a senior here at BASH who wants to pursue a career in fashion journalism and wants to attend Delaware University She likes travel and...