On-the-Job Learning
Intern Program Matches Students with Local Employers
While most students sit in class to earn grades, a few are getting credit — and a jump-start on a future career — outside the classroom.
An intern program started last fall by the Guidance Department helps students gain valuable work experience while still in high school.
"By participating in the program, students can determine if they have an interest in a particular career, create network of contacts and gain a grade and school credits," Guidance's Mrs. Natalie Warren, who supervises the intern program, said.
Students who want to participate in the internship program must get approval from a guidance counselor. They can come with a place in mind and get it approved, or the guidance counselors will help them to find a valuable place to intern.
This year, one student is interning outside the school with Building a Better Boyertown, and some students are interning in-house with IT and other departments. Next year, guidance hopes to expand the program. One student is already set up to intern with Berks-Mont News.
Students are graded based on a mentor evaluation, a reflection, and an observation. A student can earn 1 credit for two periods interning, 1.5 credits for three periods, and 2 credits for a four-period internship per day.
Senior Jennifer Reiff is the intern at Building a Better Boyertown, a non-profit organization whose purpose is to promote Boyertown and celebrate the town's history. One upcoming event being planned is on May 21st to celebrate Boyertown's 150th Anniversary with a parade and a block party.  The day before, the group will be opening a time capsule from 1966. Building a Better Boyertown also gives grants of up to $5,000 to people to help make Boyertown a more vibrant and active community.
During her internship, Jennifer leaves each day before 3rd period and comes back 6th period. She works under the Main Street Manager Adrianne Blank. Jennifer said she is gain valuable experience by doing tasks such as sending emails, updating the group's website and doing other tasks that help promote Boyertown.
"When I first signed up I was a little on the fence about what it would be like or if I would like it," she said, "but I receive credits for it as well as getting real-world experience that you won't find in the classroom."
She likes making connections with people who have a lot of experience in a field related to what she wants to go into.
"It also looks good to colleges and employers," she said. "I would strongly encourage anyone who is interested or curious to find out more about the program and take the leap to branch out and try it." 
Leave a Comment
About the Contributor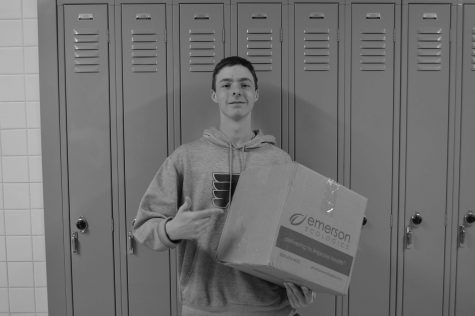 Joe Corcoran, Staff Writer
Joe Corcoran is from Gilbertsville, Pa. Joe is a Junior at BASH and this is his third year with BASH Cub. He plays on the school tennis team and outside...