Tow-mageddon!
With limited parking due to construction, students in frenzy after CVS orders cars to be towed from the most popular parking spot in town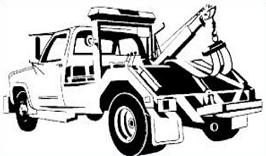 Junior Owen Kulig was in 2nd period Spanish class Wednesday when he overheard that a friend's car had been towed from the CVS parking lot.
As rumors began to spread that more vehicles were being taken away, Owen began to panic. He had parked his Volkswagen Jetta at CVS that very morning before school.
He immediately texted his dad to try and avoid the same fate that many other students had already experienced that morning. His dad drove to school to pick up Owen's keys. On the way, he went past the CVS — only to find that it was too late; Owen's Jetta was already gone.
"A tower told him that he'd bring the car back for $150 cash," Kulig said.
Fifty students, like Owen, had their cars towed on Wednesday morning, according to Scarberry Towing, who was hired by the owner of the CVS parking lot.
Many customers had been complaining to CVS about too many student vehicles in the parking lot, BASH Chief Security Officer Greg Miller said, and CVS began to take action against the school to fix the problem.
"We informed them we have no control whatsoever on where or how students park," Officer Miller said. "They may be our students but they're not on campus. We can't control anything. We did, however, start announcements."
The announcements that were put on the TV news starting in late fall were unsuccessful. CVS began to contact the owner of the parking lot and demanded that something be done about the student parking, Miller said. The holding company that owns the lot sent warnings to the school as well, he said. The warnings ended on Wednesday, and the owner hired a towing company to do the job.
CVS did not wish to comment.
Many students, such as Junior Rebecca Kenway, were angry over the towing dispute and thought there should be other ways to solve the issue.
"Instead of this extreme action, they should have sectioned off parts of the lot for students and parts for customers. And if that was violated, then one would be towed," Kenway said. "But what else are we supposed to do?"
Others thought the decision was fair, but said the school should do more to help fix the parking situation.
"I think the school should try to make a bigger effort to allow anybody who wants to drive be able to have that ability to park. Because it obviously is not CVS's job to provide a spot for us to park, it's the schools," Kulig said.
However, due to recent construction, parking at the school has been extremely limited to 342 spots, Officer Miller said, leaving 13 students on a waiting list, and many others, with no place to park.
If a student does have a space, he or she had to buy it for $75.
"I had numerous students say they weren't paying $75 to park here, but they paid much more than $75 to get their cars back," Officer Miller said. "After the construction, we're estimating upwards of over 400 parking spaces available."
As a result of the parking situation, some students are legally parking at the public Boyertown Park on Madison Street. A lot of high school students could be seen Thursday morning walking past Junior High West to get to BASH.
As for Owen, he now parks four blocks from the school on Monroe Street.
"Nobody is ever there and there don't seem to be any restrictions," he said.
Leave a Comment
About the Contributor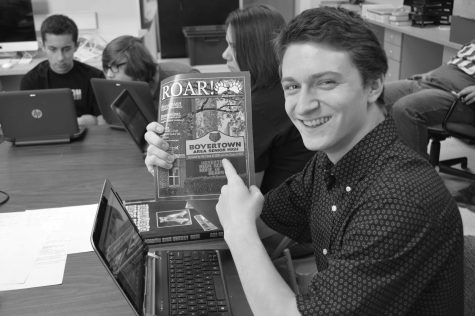 Harrison Otto, Editor in Chief
Harrison Otto is a senior, and is serving as the Cub Editor-in-Chief for the second year in a row. He is the Class of 2017 Treasurer, member of the YMCA...