Manning Makes History
The Sheriff is calling it a career after 18 seasons in the NFL. Arguably the greatest quarterback to have ever played the game of football, Manning owns 21 NFL records, two Lombardi trophies and was league MVP a record five times. His career was one of the most memorable, breaking the majority of the records in the twilight of his career.
In his final season, Manning broke the all-time passing record with 71,940 yards. The previous owner of that record Hall of Famer Brett Favre made a special appearance via internet to congratulate him. He also owns the single-season passing touchdown record with 55, and career passing touchdown record with a whopping 539.
The reality is his numbers dropped off in his final year mostly due to his lack of arm strength and mobility. Even with that in mind Peyton still managed to win Super Bowl 50, his last shootout.
After all, the 6'5" signal caller had a herniated disc in his neck and was only out for a single season. The Colts thought Manning's injury would be too much to overcome  and released him.  Indianapolis later used the first overall pick in the 2012 draft to select Andrew Luck. However, Manning came back with a vengeance as a Bronco that same season.
His first year back, Peyton threw for 4,659 yards and 37 touchdowns with a career high 68.6% completion rating. Staggering statistics for any quarterback, especially quarterbacks coming off a season ending neck injury.
It will certainly be hard for up-and-coming quarterbacks to break his records, especially after Brett Favre's records were considered to be unbreakable. Manning is a surefire first ballot hall of famer, childhood hero and a player rookies will forever look up to. Peyton Manning has solidified his name into the history books.
Leave a Comment
About the Writer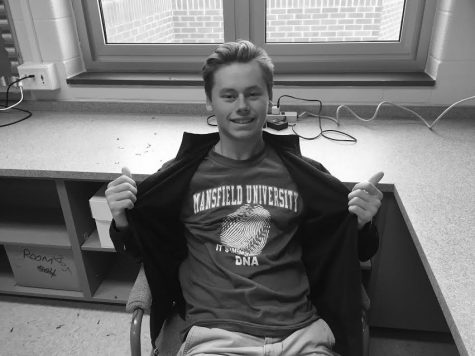 Charles Orfe, Sports Writer
Charles Orfe is a senior. He is interested in journalism because he wants to be a Public Relations or Sports Journalism major. His free time consists of...