Grey's Anatomy Top Binge-Watching Show
Sites like Netflix, HBO Go, and Xfinity On Demand have been promoting binge watching with their large variety of TV shows and movies available to customers. Many students have subscriptions with these sites and frequently binge watch shows. A survey of BASH students finds the most-watched shows are:
Grey's Anatomy

The Office

Friends

That '70s Show

NCIS
Other favorites included: American Horror Story, Big Bang Theory, the Walking Dead, and Pretty Little Liars. Most students are watching current shows, but about 10 percent watch shows from the '90s and a few watched '80s shows. While students binge watch, most do so for 10 hours or less a week.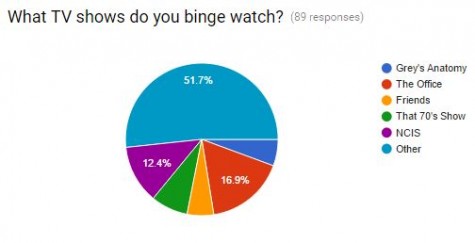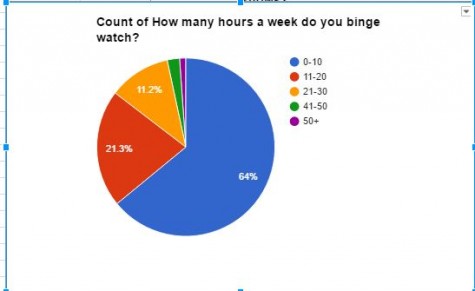 Leave a Comment