Wrestling Continues Success with Legendary Season
The 2015-2016 season was a historic one for the Bears.  As a team, Boyertown finished with a 22-1 record and earned the 600th win in program history on December 5th. The Bears completed an undefeated rout of the PAC-10, going 9-0 in conference matches and winning by 40 points or more in eight of those contests. In addition, the Bears defeated district three power Cumberland Valley by two points in January. The Bears continued their success in the District 1 AAA Duals.  The Bears defeated Council Rock South 40-21, to win their third district title in a row.  Boyertown then traveled to Hershey for the PIAA AAA Duals.  Boyertown completed their milestone season, finishing second in the state and first among public schools. Earning the silver was the best finish in school history.
Following the PIAA Duals, fourteen BASH wrestlers participated in the individual postseason.  At the individual PAC-10 Championship, BASH won 6 gold medals and a total of 13 wrestlers finished in the top three.  Boyertown defeated 2nd place Spring-Ford by 100 points.  The Bears sent 13 wrestlers to the District 1 AAA Championships, with 11 of them finishing in the top three. The Bears won eight gold medals and defeated 2nd place finisher Owen J. Roberts by 143.5 points.  Boyertown had a successful showing at the South East AAA Regional, as Tommy Killoran, Jakob Campbell, Lucas Miller and Gregg Harvey won gold medals.  Boyertown would send nine wrestlers to the state championship tournament in Hershey, a school record.  The Bears had another strong outing at the PIAA AAA Individual Championships. Senior Tommy Killoran placed 2nd at 285, senior Gregg Harvey placed 5th at 182 and junior Jakob Campbell placed 7th at 113.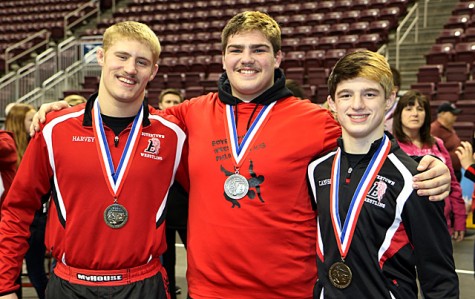 Lehigh University commit Jordan Wood did not get the opportunity to defend his state title. Wood's season ended prematurely due to injury and he was unable to participate in the individual regional and state tournaments.  He ended his high school career with 149 wins and 5 losses.
Other individual milestones were also reached this season.  Senior Gregg Harvey as well as Kutztown University commit Lucas Miller both reached 150 career wins.  Senior Garrett Mauger and junior Jakob Campbell both reached 100 career wins.  Coach Pete Ventresca also reached 200 career wins. Coach Ventresca was named Pennsylvania Class AAA Coach of the Year and Coach Haley was named Pennsylvania Class AAA Assistant Coach of the Year.
Leave a Comment
About the Contributor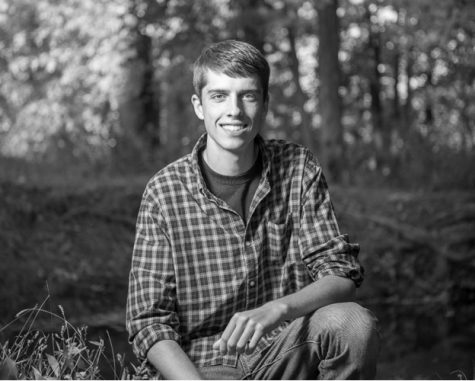 Matt Knaub, Sports Editor
Matthew Knaub is the sports editor for the BASH CUB.  He is a senior and is in his third year writing about sports for the CUB. Matt's future plans...