Mini-THON Exceeds Fundraising Goal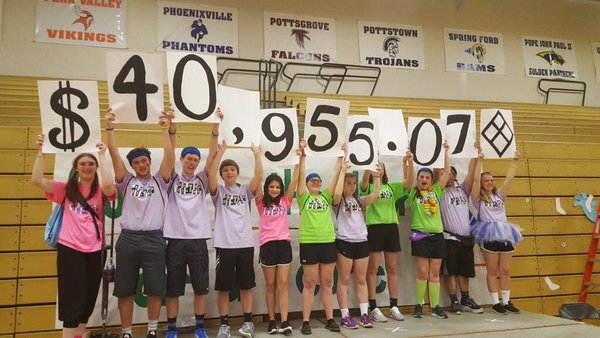 Asst. Principal Mr. Maoury still awake at 2:30 a.m.
For the sixth year in a row, BASH students exceeded their goal of raising money at Mini-THON to fight childhood cancer.
As of Saturday morning, they raised $40,955.07, exceeding their goal of $40,000. The announcement — which came Saturday just before 6 a.m., to students who had been standing and dancing for 12 hours — was met with wild applause and cheers.
Student Council Adviser Mr. Jeff Kusniez said in an email after the event that the total grew over the weekend to $41,000 and might get over $42,000 once student council is finished counting and adding everything in.
"It was an amazing weekend!!!!!" he said.
Modeled after Penn State's THON, Mini-THON is an all-night dance event that raises money for the Four Diamonds Fund, which assists children treated for cancer at Penn State Hershey Children's Hospital and their families. The fund also supports research.
Students raised money by asking people to sponsor them for dancing from 6 p.m. Friday to 6 a.m. Saturday. They were required to stand for the full 12-hours. The energy level was high until about 3 a.m.
"Energy is starting to wane a little bit," said Vice Principal Mr. Andrew Maoury at 2:30 a.m, "but we're gonna pick it back up again because remember, it's for the kids."
At that point, to get kids energy flowing, a lip-dub battle took place in which two teams of five, boys vs. girls, faced off. They had three different categories — Disney, Throwback, and Today's Hits. The girls won most of the lip dub battles, with Calissa Bender leading that group, and Trent Soto leading the boys.
In addition to singing and dancing at the event, students participated in activities such as a moonbounce, an hourly line dance, a volleyball tournament, a dodgeball tournament, and eating plenty of food that is provided.
This year's theme was Monster's Inc.
Other highlights included the showing of an all-school "lip dub" filmed during the Mini-THON Pep Rally last month. Jeff Hartung, Jake Irvin and Kevin Reigner shaved  their heads because students met a challenge to give them a certain amount of money toward the Mini-THON goal.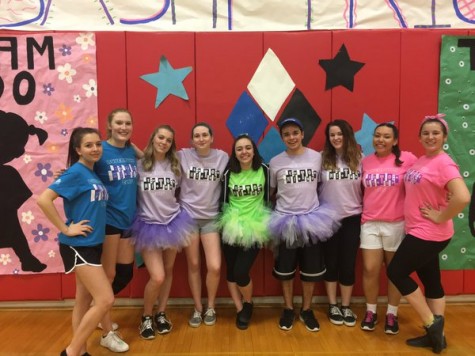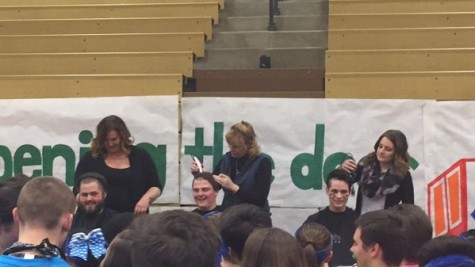 Leave a Comment
About the Contributor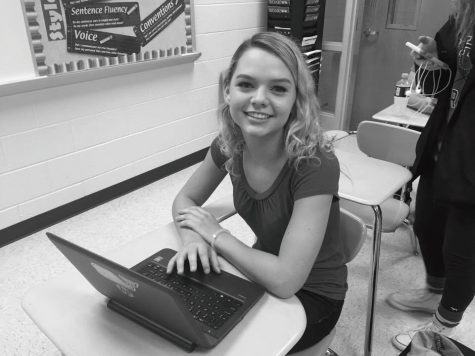 Marielle Bozzini, Staff Writer
Marielle Bozzini is an 11th grade student interested in broadcasting and communications. A skier, she enjoys spending time in the Poconos with her family...