New teen suspense novel makes readers feel "Alive"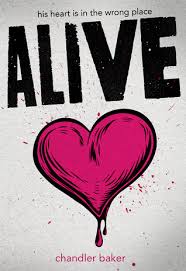 Alive by Chandler Baker is part thriller, part fantasy, part romance — about a girl with issues of the heart — in both the literal and figurative sense.
After waiting on a heart transplant list for years, Seattle prep senior Stella Cross finally receives the heart she so desperately needs. But after a successful surgery, she encounters side effects that are far from normal. Intense pain blooms in her chest at the same time everyday, she has hallucinations, and dreadful nightmares plague what should be her fresh start.
When Levi Zen, the new boy at school walks into her life, she notices the pain leaving her chest. She is so drawn to him, they soon become inseparable.
However, Levi is not what he seems. This is where the book – and Stella's life — takes a very dark turn. A classmate is murdered, Stella has worsening hallucinations, and she can't stray from Levi's side without her heart literally aching for him.
Romance, mystery, and horror are rolled into one. The events in Baker's novel are orchestrated perfectly, and the description adds to the suspense. It's almost as though the reader can feel what Stella Cross feels — her joy, her heartache, her fear. Here is the way she describes feeling at a party one night: "You are being watched. My skin feels like it's being overtaken by scuttling beetles. My joints are suddenly still, and when I try to move my cement-block feel, the motion is robotic and clumsy. Move, feet, I demand, but they fight to stay on the ground. I tear each one from the dirt like my shoes have grown roots."  
Without giving away the ending, there is resolution and Stella learns to appreciate the new lease on life she was given – despite its challenges. The book teaches a lesson all readers can learn from.
Leave a Comment
About the Contributor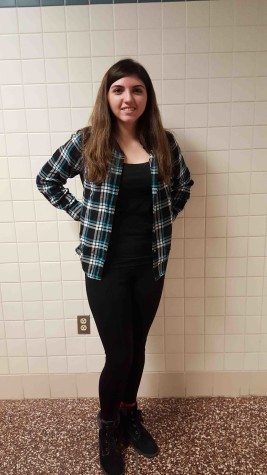 Bella Borgese, Staff Writer
Bella Borgese is a sophomore. This is her first year writing for The Cub. She has had previous experience writing for the West Press. When she's not writing...