Critic's Choice: Best Movies of 2015
Overall, 2015 was a pretty good year for movies — with big-name directors like Quentin Tarantino, Ridley Scott, Danny Boyle, and Alejandro González Iñárritu, and smaller films like It Follows, Spotlight, and Room that proved a big budget isn't needed to make a big impact.
Granted, this year had it's fair share of stinkers (I'm looking at you Adam Sandler), but this list isn't about them. These were my top 10 favorite movies of 2015: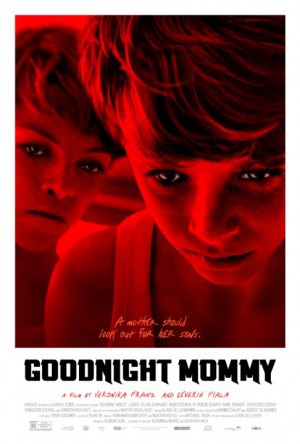 10 – Goodnight Mommy
As much as I loved It Follows, I have to hand it to Goodnight Mommy for being the scariest movie of 2015. It may not have had (much) blood, but it didn't need any to be truly disturbing. The plot, that a mother of two 9-year-olds may not be who she claims she is, is chilling in it's own right. But it's the ideas that it brings up along the way to it's unforgettable 3rd act that will haunt your mind long after the credits roll.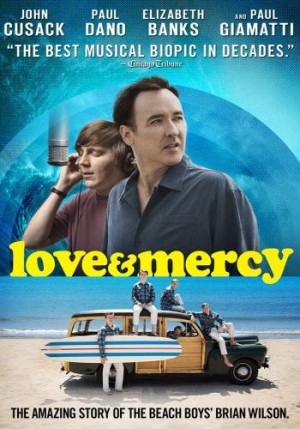 9 – Love and Mercy
Straight Outta Compton may have been the most popular music biopic of the year, and even though I didn't get a chance to see it, I have a hard time imagining it could be any better than Love and Mercy. It's a movie that does so many things new and perfect that it's a shame more people didn't see it. The performances by Elizabeth Banks, Paul Dano (who should've got an Oscar nom.), and John Cusack. Genius. Covering Brian Wilson's life in two separate timelines. Genius.  Having two separate actors to play him. Genius. The recreation of the recordings of Pet Sounds and Good Vibrations. Genius. Making a well worn genre feel fresh again. God only knows how they pulled it off.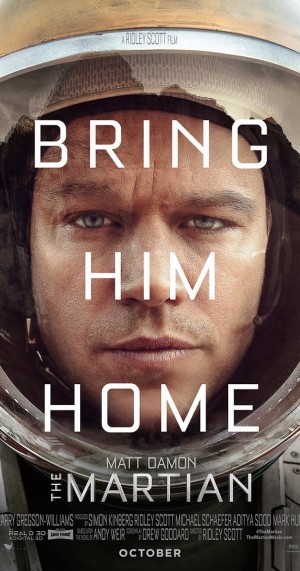 8 – The Martian
Matt Damon's performance alone would've guaranteed a position in the top 10. But's it's not fair to say he's the only reason The Martian is worth watching. Everyone in its enormous cast is great. Drew Goddard manages to unravel Andy Weir's dense novel and make it entertaining, no less understandable. And it's a refreshing return to form from Ridley Scott's recent slump. Also, while not really necessary, the humor helps a lot.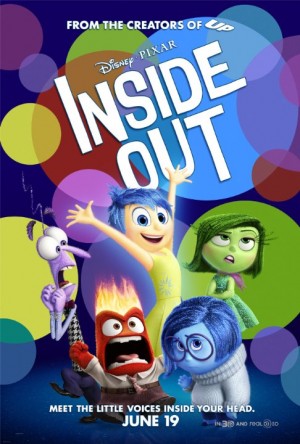 7 – Inside Out
Speaking of slumps and return to forms, Pixar managed quite a comeback with Inside Out. Not only one of the most ingenious Pixar movies ever, but one of the ingenious movies ever made. Period. It's also probably the most ambitious kids movie ever made. After all, it tries to explain depression, grief, sadness, anger, jealousy, happiness, envy, and even imaginary friends to 11 year olds in about 90 minutes. The fact that any of it works is unbelievable. The end result is nothing short of a masterpiece. Will it make you cry? Would it be a Pixar movie if it didn't?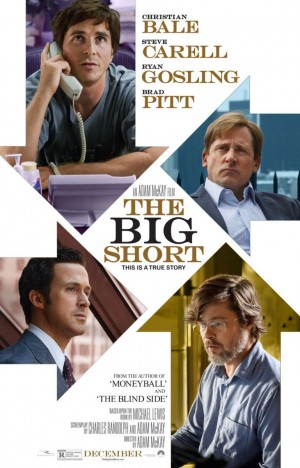 6 – The Big Short
An unqualified triumph for Adam McKay, whose career up until now had been five comedies with Will Ferrell. The idea he was making a (mostly) serious movie about the 2007-08 financial collapse seemed like a joke. Until I saw it. As angry as it is informative, The Big Short takes the complicated housing market meltdown and explains it so that any idiot could understand. It also proves that Steve Carell has some serious acting chops.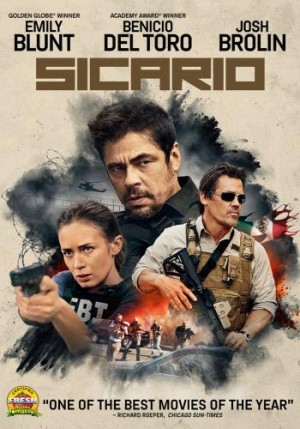 5 – Sicario
Roger Deakins continues to prove why he's one of the best cinematographers working today. Only he could take the brutality of Sicario and make it beautiful. Denis Villeneuve makes the war on drugs more terrifying than any other movie has, with Jóhann Jóhannsson's nightmare inducing score creeping underneath every scene. You're not just watching the opening SWAT raid, you're in it. Emily Blunt solidifies her status as one of the best contemporary actresses out there, but it's Benicio del Toro's performance that steals the show. It's his questionable motivations that drive the movie, not the equally impressive action pieces.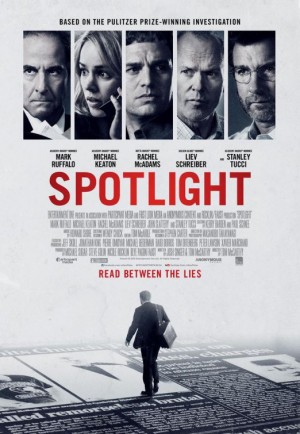 4 – Spotlight
From here the ranking gets harder, because all the remaining films I could easily call my favorite. And while I do think that Spotlight was the best film of 2015, it wasn't exactly my favorite. That being said, it's still an incredible movie. The subject matter is a tough one (the Catholic Church's abuse scandals and the 2002 Boston Globe uncovering of the scandal), but it couldn't have been handled better. Writer/Director Tom McCarthy (who already has a great independent career under his belt) shows tremendous restraint in his telling of the story. It would've been so easy to glamorize the journalists and events that went into the uncovering of the scandal. But they take the high road, choosing to depicting the day-to-day mundanities of investigative journalism, and the importance and impact that their job caries.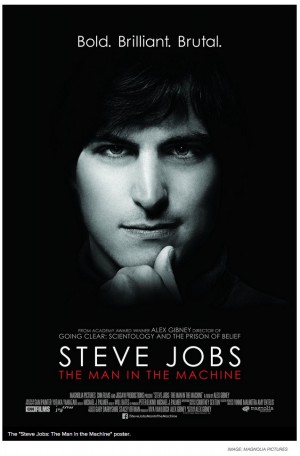 3 – Steve Jobs     
It's a shame it tanked at the box office, because no other movie engrossed me this year as much as Steve Jobs. Aaron Sorkin still writes dialogue like a firing machine gun, and pairing him up with Danny Boyle's endlessly moving camera kept things moving fast and hard. And as much as I like Leo, Michael Fassbender had the better performance in the titular role. Rounded out by the impeccable supporting cast of Kate Winslet, Seth Rogen, Jeff Daniels, and Michael Stuhlbarg, they really couldn't have made a more perfect movie.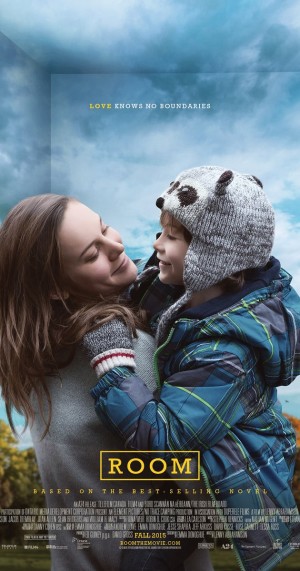 2 – Room    
I may not be the mother of a 5-year-old, but I didn't need to for Room to break my heart. You'd have to be made of stone for it not to. It tells the story of Joy Newsome (Brie Larson, in the best performance of the year), who lives in a shed because she was kidnapped 7 years ago. She has a little boy named Jack (an incredible Jacob Tremblay), who just turned 5 and has never seen the outside world. It's harrowing, unflinching, and seemingly hopeless, yet I can't stress enough how much you should see it. There's so much I loved about Room, but explaining why would come at the expense of spoiling it. I wouldn't dare do that, but if you make it to the end, you'll find Room to be one of the most emotional and moving movies you're likely to ever see.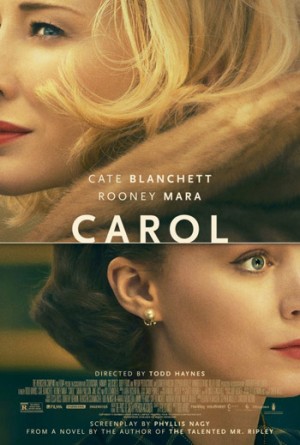 1 – Carol
Of all the movies that came out this year, none of them made me feel like Carol did. Yes, at it's center it's a love story. But it understood love more than any other movie. And not just for this year, for any year. It knew what it felt like to love someone, but also what it felt like to be loved. In lesser hands, it's 1950's setting and gay relationship would've been exploited for awards rather than emotion. Todd Haynes knows better, and instead uses it to create a gorgeous, breathtaking and heartbreaking story of a shopgirl (a lovely Rooney Mara) who falls for an upper class socialite (Kate Blanchett, who keeps getting better every year) who's going through a rough divorce. It may be a little slow, but you know what, I'm glad it is. It filled me with so much joy and warmth that I could've watched it for hours. Everything in it, from the direction to the acting to the spot-on 1950's set design, is so perfect and immaculate that it has to be my favorite movie of 2015.
Honorable mentions: As much as I loved them, I could find room for the following movies: Mad Max: Fury Road, Shaun the Sheep Movie, The End of the Tour, The Revenant, The Hateful Eight, and It Follows. Also, I hard as I tried, I didn't get a chance to see Anomalisa, Trumbo, Bridge of Spies, Creed, Straight Outta Compton, Brooklyn, The Danish Girl, Joy, or Amy. So there.
Leave a Comment
About the Contributor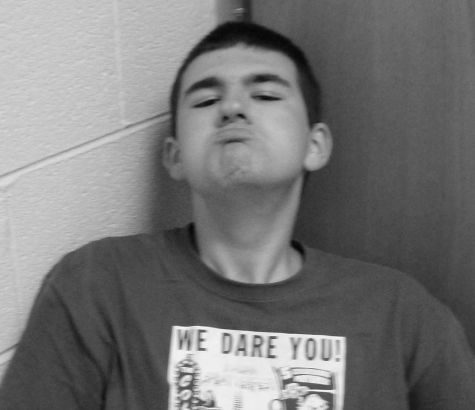 James Mason, Guest Writer
James Mason is a writer for Temple University. When not writing for the newspaper, he can be found at home reading badly, writing badly, viewing bad...