Wrestling Wins 3rd Consecutive District Title – Places Second in State Championship
The BASH wrestling team finished 2nd place this year in the state championship. They are also currently placed as the best public school in the state as their opponent was a private school.
The Bears lost to Bethlehem Catholic 37-12, winning only 3 of their matches. Hunter Vogels, Gregg Harvey and Jordan Wood won their weight class matches for Boyertown.
However the Bears still had a successful run as BASH wrestling finished off another perfect PAC-10 season and won their third consecutive  District 1 AAA Duals championship, beating Council Rock South 40-21 on Saturday.
The Bears (19-0) will made the trip to Hershey this weekend with the hopes of bringing home the program's first team state championship.
According to Junior J.T. Cooley, the season has been a success, but there is still work to do.
"The season has been going pretty good so far, but the real goal is to get a state championship team medal."
It's Boyertown's third trip to Hershey and for defending state champ Jordan Wood, emotions will be running high.
"The past two years, the team made the quarterfinals and lost matches that should have been ours to win," he said. "This year we want to make state finals and be the first BASH team to receive a team medal."
However, he isn't the only one with eyes on the State title. Junior Jakob Campbell placed 3rd last year in individual states and has been training harder to claim his prize.
"The program has been around for 51 years and the coaches told us that this is the best team they have put together," he said. "It really pushes us to perform the best we can."
The Bears will take on District 9 Champion Clearfield at 6 PM on Thursday night at the Giant Center in Hershey.
Leave a Comment
About the Contributor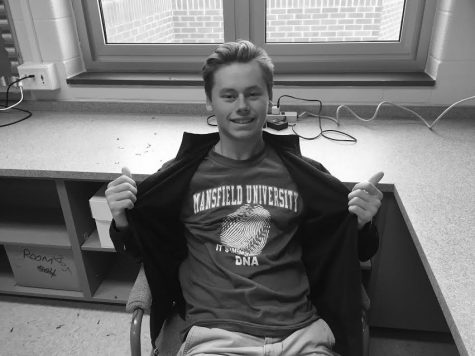 Charles Orfe, Sports Writer
Charles Orfe is a senior. He is interested in journalism because he wants to be a Public Relations or Sports Journalism major. His free time consists of...