Oscar Predictions: DiCaprio looks to win Best Actor, toss up for Best Film
On Sunday, February 28th, the Academy Awards will host their 88th ceremony. Since the Oscars are the oldest entertainment award ceremony, it's always a big deal who was nominated and who will win. Being a movie buff, I like to follow the award ceremonies and try to guess who will win the iconic gold statue. So here are my predictions for the 2016 Oscars.
Best Actor- Nominees: Bryan Cranston (Trumbo), Matt Damon (The Martian), Leonardo DiCaprio (The Revenant), Michael Fassbender (Steve Jobs), Eddie Redmayne (The Danish Girl).
I'll start with the easiest category. Leo DiCaprio is going to win. Undoubtedly. He won the Golden Globe, SAG (Screen Actors Guild), Critic's Choice, and numerous critic circles awards for best actor. His victory is set in stone. Personally, I think Michael Fassbender deserves the Oscar. He's a better actor in general, and his performance in Steve Jobs was just mesmerizing. Not that DiCaprio was bad, but Fassbender was better. However, he's got two things working in his favor. One, what he went though making The Revenant has already become legendary and gained him a lot of support. Second, DiCaprio's name is starting to become synonymous with "no oscar" ever since about two years ago the internet realized he never won one. I don't know why everyone makes a big deal out of the fact he's never won. Yeah, he's been nominated five times (six if you count producing The Wolf of Wall Street), but I never felt he was snubbed for any of them. Each time he's lost to someone superior; Tommy Lee Jones in 1993, Jamie Foxx in 2005, Forest Whitaker in 2007, and Matthew McConaughey in 2013. Keep in mind none of them had ever won before. Also, Glenn Close, Peter O'Toole, Albert Finney, Ed Harris, Amy Adams, Richard Burton, and Annette Bening are all great actors that have all been nominated four or more times without a win. Robert Altman, one of the greatest directors of all time, never won despite five nominations. Cinematographer Roger Deakins (who shot most of the Coen Brother's movies, The Shawshank Redemption, Prisoners, Skyfall, and is even nominated this year for Sicario, and is widely considered to be the greatest working cinematographer) has been nominated 13 times without a win. And Kevin O'Connell has been famously nominated 20 times for sound mixing without a win. So I really don't care that DiCaprio has never won, especially since I don't think he's ever deserved it. Think of it this way; everyone who saw The Revenant said "You could really tell DiCaprio was freezing/cold/in pain/etc." Which isn't a bad thing, it's a genuine performance, except that you're constantly aware you're watching DiCaprio, not Hugh Glass. Not for one second of Steve Jobs did I think I was watching Michael Fassbender as Steve Jobs. I was watching Steve Jobs. Which in my book counts as a better performance. Still, I'm glad DiCaprio's finally getting the award.
Best Actress- Nominees: Cate Blanchett (Carol), Brie Larson (Room), Jennifer Lawrence (Joy), Charlotte Rampling (45 Years), Saoirse Ronan (Brooklyn).
The other easiest category to pick. Whereas DiCaprio has been sweeping the Best Actor awards, Brie Larson has been sweeping the Best Actress awards. And for good reason too. Her performance in Room was nothing short of a miracle. Her scenes with Jacob Tremblay were filled with love and compassion, yet her scenes alone were aching with sadness and hope. She's 26 years old and has already given the performance of a lifetime. She deserves to win.
Best Supporting Actor- Nominees: Christian Bale (The Big Short), Tom Hardy (The Revenant), Mark Ruffalo (Spotlight), Mark Rylance (Bridge of Spies), Sylvester Stallone (Creed).
This one is a bit more difficult to guess. My gut is saying Stallone, since he won the Golden Globe and the Critics Choice, and people really seem to be rallying behind him as an underdog/comeback performance. I have my doubts though, since he failed to land nominations for the British Academy Awards (BAFTA's) or the SAG's, both of which are kind of key to winning an Oscar. However, Idris Elba won the SAG and didn't get nominated here, so that resources Stallone's chances. That also brings up the argument that the Oscars are all white again. I agree that it's an issue, but I also think that awards should be based off performance, not diversity. Yes, no African-American actors, writers, or directors are nominated, but then again, who should've been? Everybody likes to point out Straight Outta Compton wasn't nominated for Best Picture, but they ignore the fact that the BAFTA's, Golden Globes, Critic's Choice, and many others also didn't nominate it. That being said, both Idris Elba and Benicio del Toro deserved nominations over Bale and even Ruffalo.
Best Supporting Actress- Nominees: Jennifer Jason Leigh (The Hateful Eight), Rooney Mara (Carol), Rachel McAdams (Spotlight), Alicia Vikander (The Danish Girl), Kate Winslet (Steve Jobs).
Another tough one to guess. Leigh was good in The Hateful Eight, but won't win (surprisingly, this is her first nomination). Rachel McAdams was also good, but Spotlight was an ensemble piece that worked because everyone was good, not just one single person. It's the same reason Mark Ruffalo won't win in his category. That leaves Mara, Vikander, and Winslet. I'd love to see Mara win for her lovely performance in Carol, but she hasn't won anything major yet, so it's unlikely. Winslet won the Golden Globe, but Vikander just won the Critics Choice and the SAG. Also Winslet already has won an Oscar (on top of an amazing 7 nominations), so the Academy may be tempted to give it to newcomer Vikander. Ordinarily, I'd wait for the BAFTAs to make a guess, but she's nominated for lead Actress there, so that means Winslet will probably win the BAFTA. There chances are about even, but maybe Vikander has a slight advantage here. Either way, I think Mara should win.
Best Director- Nominees: Adam McKay (The Big Short), George Miller (Mad Max: Fury Road), Alejandro González Iñárritu (The Revenant), Lenny Abrahamson (Room), Tom McCarthy (Spotlight).
Three months ago I would've said Tom McCarthy, since he made arguably the best movie of the year, and has a great slew of independent films under his belt, which means this'll probably be the only nomination he'll ever get. Unfortunately, I said the same thing last year about Richard Linklater, who also deserved to win Best Director. And like last year, Iñárritu came along and ruined everything. The same thing might happen this year. After The Revenant swept the Golden Globes, it seemed to gain enough momentum to win big at the Oscars (it landed the most nominations with 12). But now it seems like people are leaning towards George Miller and the apocalyptic mayhem that was Mad Max. It helps that the Academy ignored Todd Haynes beautiful direction of Carol, overlooked Ridley Scott for The Martian, and Iñárritu won last year (there hasn't been a back-to-back win in this category since 1950), so the field seems pretty clear for Miller. In all fairness, Miller's direction on Mad Max is impressive, and his use of practical effects over CGI is very commendable, so his win wouldn't be a bad thing.
Best Picture- Nominees: The Big Short, Bridge of Spies, Brooklyn, Mad Max: Fury Road, The Martian, The Revenant, Room, Spotlight.
Best Picture can have up to 10 nominations. So why wasn't Carol nominated? It was for the Golden Globes, BAFTA's, Critic's Choice, Independent Spirit Awards, and about 20 other organizations, and on AFI's (American Film Institute) list of the top ten movies of the year. So where was it here? It got nominated for six other Oscars, so why not director and picture? But anyway, this is about who will win. And right now it's a three-way toss-up between Mad Max, The Revenant, and Spotlight. Although The Revenant's hype and support seems to be dying down, so that just leaves Spotlight and Mad Max. Spotlight deserves to win, but suffers from being an independent film. Meaning it doesn't have as much money for promotion as Mad Max. And Mad Max was not only a crowd pleaser but a critical darling too, so way more people saw it then, say, the independent movie about journalism and the 2002 Catholic Church abuse scandal. So as odd as it may seem, I think Mad Max may actually be the best picture winner.
Best Original Screenplay- Nominees: Bridge of Spies, Ex Machina, Inside Out, Spotlight, Straight Outta Compton.
Another tough category to put my finger on. First off, how is Quentin Tarantino not here for The Hateful Eight? Or Aaron Sorkin for Steve Jobs? Or Charlie Kaufman for Anomalisa? Three of the greatest working screenwriters got snubbed for no reason. I mean, really, just look at what got nominated instead. Compton's victory seems unlikely. Ex Machina's nomination is nice, but also unlikely. I would like to see Bridge of Spies win, but only because it was co written by the Coen Brothers (oddly), so seeing them get another Oscar would be awesome. But it's really between Spotlight and Inside Out. Spotlight and its writers, Tom McCarthy and Josh Singer, deserve the win for their very careful and non glamorized treatment of a very touchy subject. Also, even if McCarthy loses best director he can still get one for this. But it's very likely that Pixar will get its first win for original screenplay for Inside Out. I can't blame them either. It's an animated film that understands and explains the psyche of an 11 year old's mind. It's one of the most inventive movie plots in a while, so a win would be earned.
Best Adapted Screenplay- Nominees: The Big Short, Brooklyn, Carol, The Martian, Room.
This really could go to anyone, so I really don't know who will win. Personally, I'd vote for The Big Short, considering all five of McKay's movies have been Will Ferrell comedies. The guy who wrote both Anchorman's and Step Brothers managed to explain the 2007/08 financial collapse better than anyone else, and with clarity, detail, and humor.
Best Animated Film- Nominees: Anomalisa, Boy & and the World, Inside Out, Shaun the Sheep Movie, When Marnie Was There.
Cool that both Studio Ghibli and Aardman Animation's got nominated, and Kaufman's nod here makes up for his snub in screenplay. But Inside Out wins this no matter what.
That pretty much covers the biggest categories. From there it's mostly technical awards for editing, sound, and production design. Whichever ones Mad Max doesn't win The Revenant will. There's also two more awards to look forward to:
1)Ennio Morricone, one of the greatest composers of all time (and my personal favorite composer), who has done the music for over 500 for movies and TV will likely win his first Oscar ever for The Hateful Eight's soundtrack.
2) Emmanuel Lubezki will most certainly win Best Cinematography for The Revenant's breathtaking imagery, all done with natural lighting (which is the reason Roger Deakins will sadly lose again this year). But if he does win, he'll make history as the only person to ever win three consecutive cinematography Oscars (he won the last two for Gravity and Birdman).
And that's that. Those are my guesses and I'm sticking to it.
View Comments (1)
About the Contributor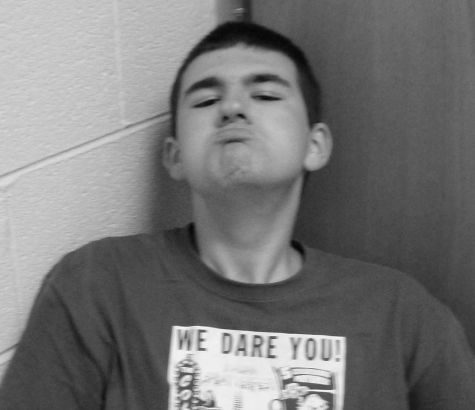 James Mason, Guest Writer
James Mason is a writer for Temple University. When not writing for the newspaper, he can be found at home reading badly, writing badly, viewing bad...