Yeezy's Back — and is Surprisingly Down-to-Earth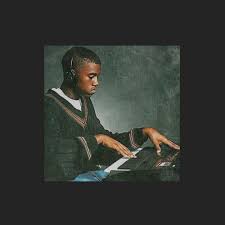 Kanye West is making a comeback with the recent revival of his G.O.O.D. Fridays series of weekly free songs. There's the mellow and sad "Real Friends" and now the more lively "No More Parties in LA", Kanye has delivered two intelligent new tracks which are different in tone but share a common theme of dealing with the realities of fame without falling into his typical narcissism.
Kanye bluntly deals with those who use him in "Real Friends: " I hate it when a n%&&@ text you like 'What's up, fam, hope you good'/ You say 'I'm good' then great, the next day they ask you for somethin."  However, he does not exempt himself from criticism: "I couldn't tell how old your daughter was/ Couldn't tell you how old your son is… Couldn't tell you much about the fam though… Maybe 15 minutes, took some pictures with your sister/ Merry Christmas, then I'm finished, then it's back to business." Ty Dolla $igns further develops this atypical break from Kanye's ego by speaking from the perspective of a 'former friend'. This self-deprecating introspection is an unusual and surprising break from his typical megalomania. "Real Friends" is reminiscent of Kanye's early, melancholy tinged work and proves he has recovered from his recent series of mediocre, self-worshipping flops.
"No More Parties in LA", featuring none other than Kendrick Lamar, is a much more charismatic and energetic song. Like its' immediate predecessor, "No More Parties in La" features Kanye at his most lucid, but it surpasses "Real Friends" due to its' endless wordplay and intensity. Kendrick contributes to this by spitting lines like, " She said she came out to find an A-list rapper/ I said baby spin that around and say the alphabet backwards" with his excellent flow. Kanye's lyrics also have some of his trademark arrogance, " Every agent I know know I hate agents/ I'm too black, I'm too vocal, I'm too flagrant". However, as a whole his lyrics cover the sheer exhaustion of his life and all its' nuances. The excellent beat by producer Madlib makes "No More Parties in LA" all the more listenable.
Both of these tracks have been released in anticipation of Kanye's next album Swish. Scheduled for release in February, it will be interesting to see what Swish ends up sounding like. Many people are skeptical, but hopefully it will feature similarities to these last two tracks. We'll have to wait and see; yet, it will be interesting what direction Kanye decides to go in.  
View Comments (1)