Students: Canning of Kelly Justified
"Goodbye Mr. Chip!"
"Dead Duck"
"Chips Ahoy!"
Those were just a few of the newspaper headlines announcing the firing of Philadelphia Eagles head coach Chip Kelly on December 29, following the Eagles loss to the Washington Redskins, which eliminated them from playoff contention.
The change came just days before the Eagles final game against the New York Giants at Metlife Stadium.  
"I spent the last three seasons evaluating the many factors involved in our performance as a team," Philadelphia Eagles Chairman and CEO Jeffrey Lurie said in a statement. "As I watched this season unfold, I determined that it was time to make a change."
Despite having 26-21 regular season career record, the failure to meet high expectations this year made most fans happy to see Kelly go, including a lot of BASH students.
"I am glad he is gone," diehard Eagles fan Charles Orfe said.  "He messed up the whole team."
In the 2015 offseason, Kelly made many major changes as the person in control of the 53-man roster.  He released former Pro Bowl players such as Trent Cole and Evan Mathis.  He also traded franchise quarterback Nick Foles and star running back LeSean McCoy for Sam Bradford and Kiko Alonso, two players with ACL injury history.
Kelly made 14 other moves during the offseason, turning the roster upside down.  He acquired players he felt would fit in well with the Eagles high-speed, no-huddle spread offense, especially Oregon alumni.  On the other hand, he released many players he "struggled to relate with", regardless of their skill.
However, the changes backfired, and the Eagles finished with a 7-9 record.
"In the end, not all the gambles Kelly took worked out," said Junior student Eddie Wagner.
Junior student Dan Rodgers summed up the firing by saying: "He was a horrible coach".
While many fans applauded letting Kelly go, the news was a major surprise to many of the players. Linebacker Brandon Graham said, "I knew something was going to happen, but I didn't think it was going to be this dramatic, especially at this time during the season, last week of the season, but, I understand why."
As for Kelly, he will continue his head coaching career as the head coach of the San Francisco 49ers.
Looking ahead, the Eagles have many options as to who will take over at the helm. In the December 30th press conference, Lurie stated that he is open to evaluating all coaching possibilities including assistants and former head coaches, as well as college and retired coaches.
As it seems now, the favorite to win the job is Kansas City Chiefs offensive coordinator Doug Pederson. Other candidates include Eagles interim head coach Pat Shurmur, Eagles running backs coach Duce Staley as well as Paul Guenther, Dirk Koetter, Teryl Austin and Sean Mcdermott.  
"I am determined and excited to select a new coach to help us obtain our ultimate goal," said Lurie.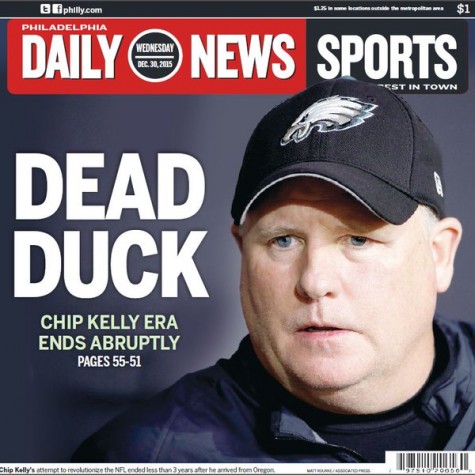 View Comments (1)
About the Contributor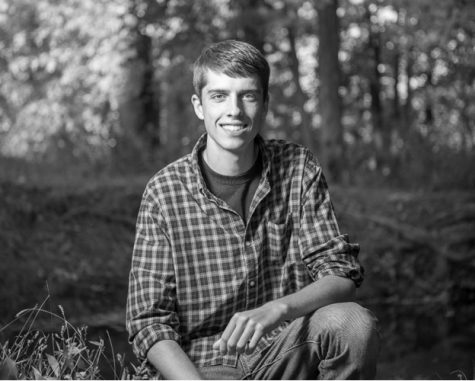 Matt Knaub, Sports Editor
Matthew Knaub is the sports editor for the BASH CUB.  He is a senior and is in his third year writing about sports for the CUB. Matt's future plans...