Substitute Teacher Has Traveled the World
Have you ever wanted to travel the world? Or maybe hike the Bright Angel Trail? Cross the Atlantic Ocean bunches of times?
Well, you might want to talk to Substitute Teacher Mr. Orehotsky,  a.k.a. Mr. O, for some advice. He's done all three things.
Mr. Orehotsky, who is a pretty regular  substitute teacher here at Boyertown, has not only been to 45 states in America, but dozens of nations across the world.
Before he became a teacher, Mr. Orehotsky was an Industrial Chemist for seventeen years, which is partly why he's been able to visit so many countries.
"I have been to at least 30 countries, maybe 31, I may have travelled illegally into the Soviet Union."
He got in through Finland.
"Finland and Russia have a thousand mile long border, and I went against the advice of the local people and went figuring they can't cover the whole border."
But why would you attempt to go to the Soviet Union, especially during the time of the Cold War?
"I was stupid. And you'll do stuff like that too."
A clue to Mr. O's ventures is the Russian hat he often wears.
"After the Berlin Wall collapsed, I was in Germany and Russian troops were being evacuated. At the time the American dollar was worth a lot in Russia. So this Russian soldier sold me his hat for $20."
As foreign language students who have had Mr. O as a substitute know, he is able to speak multiple languages fluently, including, English, Norwegian, and German fluently, and he also knows a lot of Swedish.
English he learned as a first language, and Norwegian he learned from his family, who are from Norway. He learned German during his college years.
"At the time I was studying Germany ten hours a day," he said. "That was three hours at school, and seven hours during free time."
Obviously, after learning so many languages and visiting many countries, something must stand out amongst the rest. For Mr. O, he says the one place that stands out the most is definitely Norway since it is where his family originates. In fact, he'll be visiting there this coming year, where he will also make his 30th trip across the Atlantic Ocean.
When not traveling or learning a new language, Mr. O enjoys playing piano at Frederick Living and St. Luke's Lutheran Church, and said if there is one class he could teach full time, he would teach "an unbiased look at" history.
As he taught students about the world, he definitely would have a lot of firsthand stories to share.
Leave a Comment
About the Writer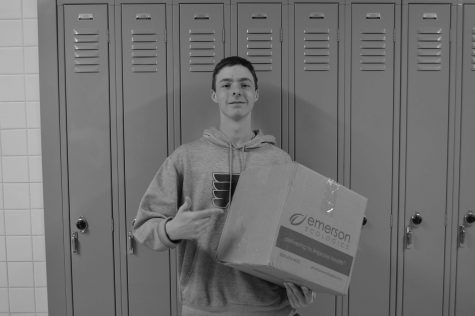 Joe Corcoran, Staff Writer
Joe Corcoran is from Gilbertsville, Pa. Joe is a Junior at BASH and this is his third year with BASH Cub. He plays on the school tennis team and outside...