Wish Week a Huge Success to Close 2015
Student Council granted 702 wishes to students and faculty during Wish Week before the holiday break – including the typical cookies and coffee, along with more wild and wacky things.
"Someone asked for a potato with googly-eyes, and legs," said Senior Mandy Kalil, a student council member who helped carry out many of the wishes. "Someone also asked for a red rock with blue polka dots and intergalactic domination."
In its 5th year, Wish Week has proved to be an annual success as Student Council members help plan and grant wishes that students and staff submit.
Junior Devanshi Agnihotri received her wish for extra credit in her AP U.S. History class, and thinks Wish Week is a great idea.
"I think it's an awesome idea because it gives students something to look forward to as they're being burdened with work right before the holidays," said Agnihotri.
Mr. Jeffrey Kusniez, history teacher and the Student Council adviser, believes Wish Week is one of Student Council's most outstanding programs.
"It's the best thing we do the entire year. It generates a lot of spirit, and people have a lot of fun," Kusniez said.
Every student and faculty member receives a chance to get a wish granted, and this year 40 percent of all wishes made were granted.
A lot of planning goes into Wish Week; many wishes are too expensive, and everyone's wish needs to be organized.
"They put the wishes in certain boxes, based off of what people want," said Kalil, "Then, they have to schedule everything by day based off of how many things people want. For example, they had an entire day for coffee and hot chocolate."
Overall, it is the feeling of granting wishes and the spirit of giving that gets people like Kalil excited about Wish Week.
"I love seeing people's faces when they realize that their personal wish is being granted," said Kalil. "Really awesome things happen in this school. Everyone gets involved because they like making people happy."
About the Writer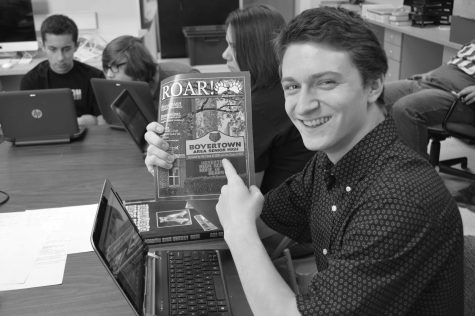 Harrison Otto, Editor in Chief
Harrison Otto is a senior, and is serving as the Cub Editor-in-Chief for the second year in a row. He is the Class of 2017 Treasurer, member of the YMCA...