Following Fargo S2 E6: Rhinoceros
James Mason, Staff Writer/Editor/Critic
December 4, 2015
Warning: This review contains spoilers from this episode, as well as from previous ones.
For those who didn't see it:
Ed and Charlie are both being held in the same police station. Dodd wants Ed killed and Bear wants his son back, so both set out to get these things done. Dodd goes to the Blumquist with a couple of his cronies, and Bear takes men down to the station to bust out Charlie.
Needless to say, it's a long night.
For those who did see it:
Rhinoceros was a cool change of pace for Fargo, since it was the first episode in the shows history to take place entirely over the course of one night. And since I'm a sucker for stories that take place over one night (After Hours, The Warriors, Before Sunrise), this was my favorite episode of the season. Which I promise to stop saying, even though every episode has been better than the last.
But it's my favorite episode for more reasons than just than. Although that plot device does help it. By containing all the events to a single night, the events felt much more claustrophobic, more threatening. It was the first time I really felt I didn't know who would survive to next week.
For most of the episode, we're stuck between two locations; the Blumquist house and the police station. After Lou arrests Ed, Hank stays by with Peggy to protect her and make sure she doesn't run away. Here, Fargo proves it's a much smarter cop show than most cop shows on now. One of the most frustrating things to see is a cop who needs all the details of a crime before he makes a move and arrests someone. Hank and Lou don't know all the details of the crime, but they know enough to know Ed and Peg are involved and need to be stopped. Even though they still don't have the evidence linking them to Rye's murder, the first thing Hank does when he's alone with Peg is ask he why she did it, like any good cop would do. It also gives Danson one of his funniest lines. In response to Peg talking about how she and Ed are being harassed: "You're a bit touched, aren't you?"
In fact, Rhinoceros was probably the funniest episode so far. The Assault on Precinct 13 showdown at the police station was intense, so it was a welcome relief to see Nick Offerman's presence as what turns out to be the town's only lawyer. I could listen to his drunken ramblings about our forefathers for an entire episode. It's also great to know that Fargo isn't just using him for comic relief. He does play a vital role in talking down Bear, which was one of the scarier moments of the show.
So while the police station incident ending without bloodshed, the Blumquist house ended up being the most violent (kind of ironic, typical to Fargo). Dodd and two of his men attempted to raid the house looking for Ed (not believing Hank that he was at the police station). Since Dodd is an idiot, he accidentally shot one of his own guys, but in an unexpected surprise, Peg managed to take down both of them. Turns out the Blumquist's have a knack for killing people.
Also, Simone has finally had enough of her father (Dodd), and calls Mike, telling him that she wants her father killed and he's at the Blumquist's. As an odd little touch, she asks that the last words he hear are "kiss my grits". I can only imagine what Dodd would be thinking if that ever happened. But Mike has proven before that he's a fairly intelligent killer, so after Simone tells him all of this, he has his men attack the Gerhardt house instead. Because why wouldn't he? Simone just told him that they were completely unguarded.
With only three episodes remaining, Fargo has done a remarkable thing. By now, we should be able to see in a show where it's headed and what to expect. Yet Fargo, even as it nears the end, remains as unpredictable as when it started. The end is near, and anyone can go at any moment. All I can hope for is that they don't kill Nick Offerman. This world is a better place when he's not dead.
About the Contributor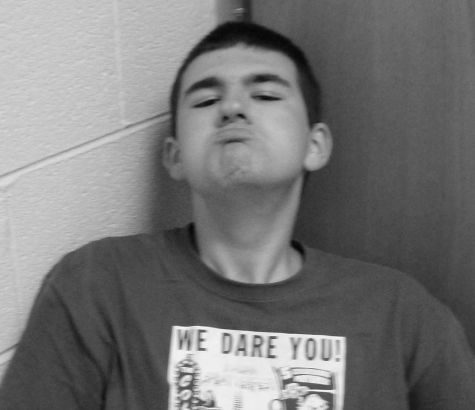 James Mason, Guest Writer
James Mason is a writer for Temple University. When not writing for the newspaper, he can be found at home reading badly, writing badly, viewing bad...