Spirit Week Brings out Funky Fashions
Students showed their spirit in all kinds of crazy ways during Spirit Week this year.
Spirit week days included the following: 'Merica Monday, Tie Dye Tuesday, Walt Disney Wednesday, Throwback Thursday (80's) and Red Out and Crazy Sock Friday.
Red Out day had the most participation.
"Red out day was the most popular day because pretty much everyone owns something that is red and it's also Boyertown colors," Sophomore Morgan Miller said.
Walt Disney Wednesday had people dressing up in the wackiest costumes such as Elsa from Frozen and Cruella de Vil from 101 Dalmatians.
Other days had less participation.
Sophomore Jason Carr felt that Throwback Thursday was a little challenging when it came to figuring out what to wear. "Not everyone has clothing from the 80's but a lot of people still participated and made up some crazy outfits," he said.
Chair of pep rallies and spirit week senior Calista Bender felt that spirit week really helped to bring the school together as one.
"Spirit week really got the student body pumped up and excited about homecoming, said Calista, "The atmosphere of excitement was widespread throughout the entire school and overall it was a huge success!"
About the Writer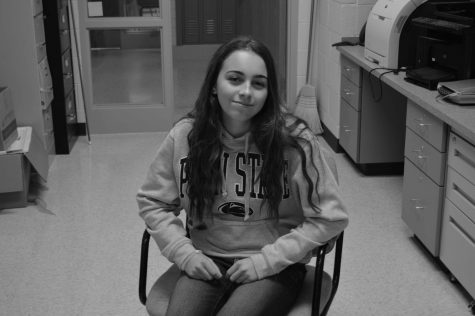 Aiden Amore, Social Media Editor
Aiden Amore is senior. This is her third year writing for The Cub, and first as the Social Media Editor. She enjoys playing volleyball, snowboarding,...