Rain Doesn't Spoil Field Hockey Senior Night
On a cold, rainy Wednesday night, girls field hockey hosted their annual senior night, blanking Upper Perkiomen High School 1-0.
They did so on a goal from sophomore Sydney Fox at 17:49 elapsed time in the second half of the game. Fox (#10) came down the right side, blew by the Upper Perk defense, and put her shot right by the goaltender.
Stellar defensive play by both teams kept each other off the board the entire first half and a good part of the second. Both goal tenders for Boyertown got playing time. Kaitlyn Berger started the game, and Emily Schlichter came in the second half of the game and shut the door on the Upper Perk offense.
It took until about three minutes remaining in the game before Upper Perk could generate good offensive attack. A flurry in front of the Boyertown net with about 2:30 remaining, Upper Perk could not push the ball in the net as a key defensive play by junior Haydn Hallman (#15) and goaltender Schlichter (#39) kept Upper Perk off the scoreboard.
The final couple of minutes took place mostly in Boyertown's end of the field. High offensive pressure from Upper Perk brought high tension and excitement until the horn sounded, ending the game and the 1-0 victory for Boyertown. Upper Perk frantically fired one last shot, but time ran out before the shot could get through to the goaltender.
Goaltenders Berger (#33) and Schlichter (#39) got the combined shutout, and Fox (#10) provided the game winning goal. Graduating seniors this year are Payton Hughes (#32), Jess Flack (#6), Alyssa Terra (#21), Lauren Waller (#35), Jenessa Stark (#17), and Braelee Scholl (#31).
About the Writer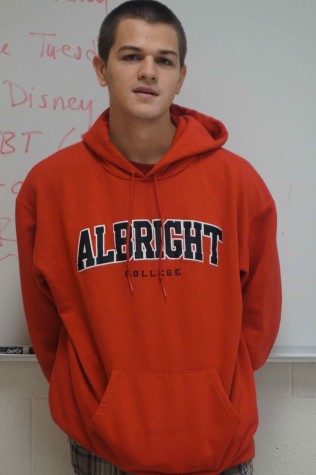 Brian Crail, Staff Writer
Brian Crail is in the class of 2016, and this is his first year writing for the BASH CUB. He wrote for the school newspaper in his freshman year at...