Special Week Appreciates Teachers
Students often complain about their teachers and the endless amount of work they give them.
However last week teachers were praised for their dedication and motivation towards students. Teacher Appreciation Week was celebrated on May 4th – 8th.
Some clubs took action to show their appreciation towards their teachers. Student council members left lollipops in the teachers' mailboxes, while other clubs made paper flowers and delivered muffins. There was also a pancake breakfast held on May 6th for the teachers.
In honor of Teacher Appreciation week, The Cub asked students why they appreciated their teachers:
-Sophomore Paige Miller says  Math Teacher Mr. Ryan Lubas is her favorite teacher because he has a clear objective for lessons.
"Mr. Lubas is by far my favorite teacher," she said. "He teaches his notes at a good pace where I can understand everything."
-Sophomore Madison Spence-Moore says her favorite teacher is Technology Teacher Mr. Chat Roth. His high expectations encourage students to always try to the best of their ability.
"Mr. Roth is my favorite because he is constantly trying to make us improve," she said, "and
overall he's just a really nice person."
-Sophomore Lauren Moyer says Biology Teacher Mrs. Elisabeth Shumock is one of her favorite teachers because she has a strong understanding of the subject matter. With that, she also has an engaging teaching style that keeps the information interesting.
"Mrs. Shumock is my favorite because she actually teaches."
-Lastly, Sophomore Kyle Grater says that his favorite teacher is Music Teacher Mr. Brian Langdon. Mr. Langdon has not only a passion for music, but for teaching too.
"Mr. Langdon is one of my favorites because he teaches for his love of music. He doesn't see it as a job."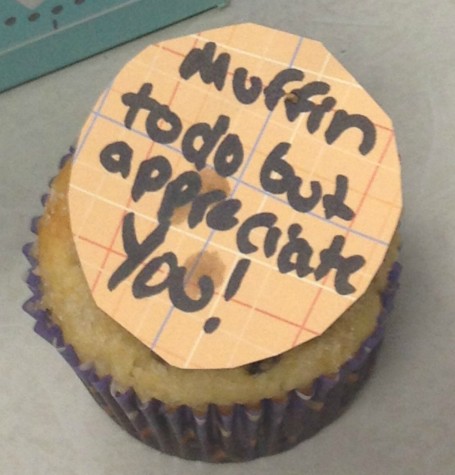 Leave a Comment