Winter Sports Wrap-up
Boys Basketball: 14-10
The boys basketball team finished the regular season with a nail-biting game that led to the playoffs, which they unfortunately lost early on. Kyle Dennin showed great leadership, Christian Smith was a solid point guard,  and Rob Merwarth also had a good season in the post. Overall, they achieved their goals of Pac-10 and district playoffs, Ludwig said.
Girls Basketball: 27-3
The girls basketball team had an exceptional season, with many great players who led the team to victory, including Abby Kapp and Alli Marcus. Kapp was named PAC-10 Player of the Year.
Boys Swimming: 3-4
The team finished their season at 3-4, with a few exceptional swimmers, including sophomore Pat Lance, senior Jeremy Glassner and senior Seth Wrigley, who led the team with several high-scoring times that won their events.
Girls Swimming: 4-3
The team finished their season slightly better than the boys, also with an exceptional swimmer — senior Laura Simpson — who was the team leader in times and led to many of the victories the team had.
Wrestling: 9-0
Boyertown's Wrestling team did very well this year. The regular season and several tournaments were dominated by top wrestler Jordan Wood, who won an award that many wrestlers fight for, "Wrestler of the Year Award", for his skill and sportsmanship on and off the mats. The team also was led by Tommy Killoran, Lucas Miller, Jakob Campbell, and Gregg Harvey who all won the PAC-10 first team all area awards for their exceptional capabilities while wrestling.
Leave a Comment
About the Contributor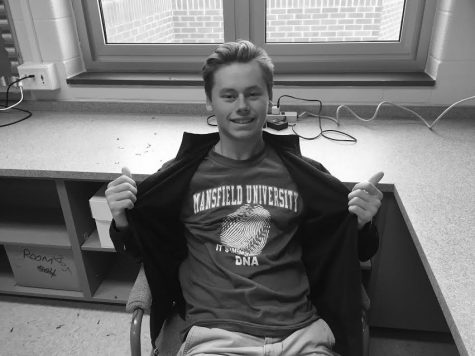 Charles Orfe, Sports Writer
Charles Orfe is a senior. He is interested in journalism because he wants to be a Public Relations or Sports Journalism major. His free time consists of...