Homecoming for BASH Grad Turned Super Bowl Champion
Super Bowl winning New England Patriots fullback James Develin, a 2006 BASH graduate, received a warm welcome at his alma mater April 9.
A ceremony was held in the Bear Gym to honor his accomplishments. Develin said his return to the school was nostalgic.
"Lotta good times here", he said.
Develin had a short yet meaningful speech.  He explained the traits that got him to the NFL, or as he calls them, "the things that made it work".
He told students they need to dream big and never fear the uncertainty of the future or the risk of failure.  Most of all, he said, making a dream a reality takes hard work and unwavering determination.
The audience responded with an astounding standing ovation.  After the speech, Develin signed autographs and took photos with fans both young and old.
Develin met with media, friends, former coaches and other special guests before the ceremony in the cafeteria.  While there, he described his championship season to the media.
In preparation for the big game, Develin said that the "coaches kept us grounded and focused".
Develin said at no time during the game did he think the Patriots would not win.
"No doubt," he said. "You can't have any doubt."
The game was very close in the last few minutes, when the Patriots' were winning 28-24, but the team's opponent, the Seahawks, came within a half a yard of a touchdown. However, the Seahawks threw an interception, sealing the Patriots' win.
Develin described the game-winning interception by Malcolm Butler as an exciting and great play and says winning the Super Bowl was the best feeling in the world.
"All of the hard work boiled down to one play and when Malcolm made that interception it was as incredible feeling" he said.
After talking with the media, Develin made his way down the 700's hallway to the Bear Gym. In the gym a large crowd greeted him.
Guest speakers at the ceremony included Superintendent Richard Faidley, former Boyertown football coach Mo Sailor, Athletic Director Mr. Nick Palladino, and State Representative Dave Maloney.
"Jimmy stood out and led by example", Palladino said during his speech.
All of the speakers described Develin as someone who has courage, leadership, determination and character.  These traits led Develin from a small town in southeastern Pennsylvania to winning the Super Bowl with the New England Patriots.
The guest speakers presented Develin with a banner that they plan on hanging in the Bear Gym.
When asked what his next goal was, Develin responded "the ultimate goal is to win another Super Bowl.  We have the targets on our back and we will get everyone's best shot."
Leave a Comment
About the Contributor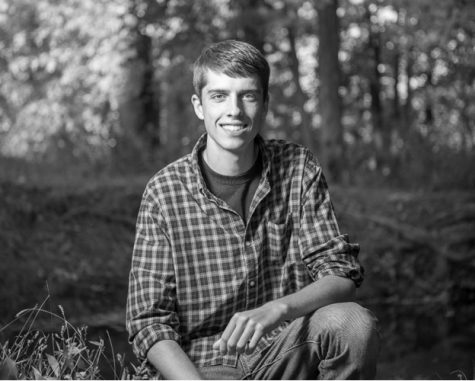 Matt Knaub, Sports Editor
Matthew Knaub is the sports editor for the BASH CUB.  He is a senior and is in his third year writing about sports for the CUB. Matt's future plans...