JROTC Cadets Compete in Drill Competition
Boyertown Area Senior High School NJROTC cadets competed March 28th in a drill competition at Rancocas Valley Regional High School in Mt Holly, New Jersey.
They competed against other area JROTC programs in several types of activities, including PT (Physical Training), Drill (armed, unarmed, and two-man exhibition), Color Guard, and Academic Team.
Several records were set during this competition. Many captains and commanding officers found pride in their units.
Overall, the unit placed 6th out of 13 teams. First-year (NS1) Cadet Carlien Wilson placed 3rd of 650 cadets in an Individual Knock-Out Drill competition.
Boyertown also earned four team trophies:
-1st Place Academic Team,
-2nd Place New Cadet Color Guard,
-3rd Place Veteran Color Guard,
-3rd Place Athletic Team
Other highlights include:
-3rd consecutive 1st place victory for Academic Team consisting of Taylor Miller – 12, Lance
Kokonos – 12, & Greg Schneider -10
-New Cadet (NS1) Color Guard improved from last year's 3rd Place to a 2nd Place finish
-An individual best of 200 Curl-ups by Rachel Fisher. The next highest curl-up total was by a cadet from another district that completed 874!
[slideshow_deploy id='2635′]
Leave a Comment
About the Contributor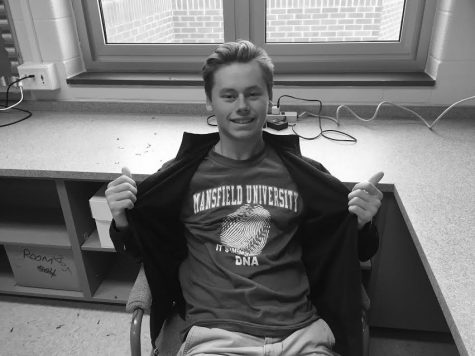 Charles Orfe, Sports Writer
Charles Orfe is a senior. He is interested in journalism because he wants to be a Public Relations or Sports Journalism major. His free time consists of...