Bears Women Basketball on the Ball
The BASH girls basketball team beat Central Bucks South 51-44 last night to qualify for states.
Abby Kapp led the team in scoring in that game with 18 total points.
They have rallied to a 27-1 record that has broken many records for the high school.
The team has had close calls, such as the 46-44 victory over Spring Ford, when Alli Marcus scored an 18-foot 2-pointer with only 4 seconds on the clock. That win clinched an undefeated PAC-10 season (13-0), all but locking up the No. 1 seed for the District 1-AAAA playoffs and making them the Pac-10 runner-ups to Spring-Ford in the race to districts.
The girls team lost the first round of the playoffs unfortunately, but ended their nail-biting season with a 28-3 record.
The boys basketball also has had a lot of success. The team came out from nowhere to win two straight of the most crucial games in the entire season.
First, they beat Upper Perkiomen Tuesday to keep them alive in the post-season race. The next win Thursday with Spring Ford was the deciding factor on going to the postseason.
Their victories have put them into the final four for the first time in over six years. With an unfortunate loss in the playoff race they were eliminated, but had an extremely successful season overall.
Leave a Comment
About the Contributor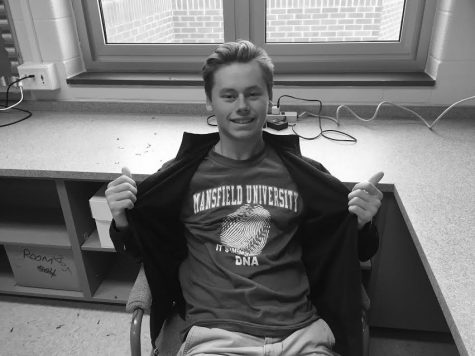 Charles Orfe, Sports Writer
Charles Orfe is a senior. He is interested in journalism because he wants to be a Public Relations or Sports Journalism major. His free time consists of...