For Boyertown Grad Turned NFL Player, Dreams Really do Come True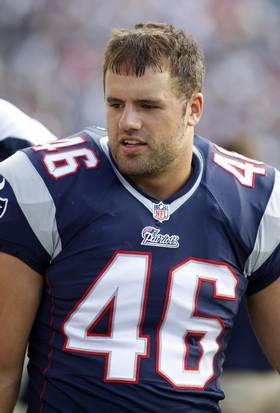 James Develin showed everyone what true determination really means. A graduate of BASH in 2006, Develin has made it all the way to the NFL and is currently in his third season in the league as a fullback for the New England Patriots.
"I never had any doubt I would play in the NFL," Develin said in a recent interview with The Cub. "Frankly, I never had time to have any doubt in myself. It's crazy how far belief can get you."
This season, Develin has started in four games for the Patriots and played in nine of them. "Being in New England and playing for such a great franchise as the Patriots and playing under such a great coach in Bill Belichick is truly a blessing," he explained. "I truly appreciate all they've done for me and for giving me the chance to prove myself.
"Playing for Coach Belichick is awesome, he runs a team the way football is meant to be played, with discipline and integrity."
The foundation for Develin's success started at Boyertown Area Senior High. His fondest memory of Boyertown football is the annual Thanksgiving Day Game against Upper Perkiomen.
"The game was always a great football atmosphere and playing on Thanksgiving was a special tradition. I'm a little disappointed that it's no longer taking place."
He said during his time at Boyertown, he learned how to be part of a team and how to be a good teammate. "I learned to cherish the brotherhood that is created through football," he said.
Develin was really taught to love the game by his dad, who was a college football player.  He was introduced to the game at age 7 and began playing in the Pottstown Police Athletic League. Growing up, Develin also played basketball, baseball, lacrosse, soccer and floor hockey. "I chose football because I love the team aspect of it," he said. "It truly is the ultimate team sport, in that no one player can do much without his teammates. I also love the physicality of the game — gotta love physical contact."
After graduating high school, Develin went on to study mechanical engineering at Brown University. An Ivy league school located in Rhode Island, Brown was the perfect fit for Develin.
"I made the decision that if I wasn't going somewhere that had a big football reputation," he said. "I was going somewhere where I could ensure that I got a great education."
After graduating from Brown in the spring of 2010, Develin started his professional football career. Develin tried out with the Cleveland Browns, but he was released. He was then offered a tryout via Facebook with the Oklahoma City Yard Dawgz of the Arena Football League. He played for the team for the final five weeks of the season. "It was very humbling, he explained, but I just worked hard and prayed that another opportunity would present itself."
Develin was then signed by the Florida Tuskers of the now defunct United Football League. It was during his time in the UFL that he made his position switch from defensive end to fullback. Develin helped lead the team to the championship game.
"The UFL was a great experience for me. I learned there how to prepare and handle myself as a professional football player."
Every player but Develin and one other player had NFL experience. The team was coached by Jay Gruden, who is now the coach of the Washington Redskins. The Tuskers included big-name players like Super Bowl winning running back Dominic Rhodes, kicker Nick Novak, who now plays for the San Diego Chargers, and QB Brooks Bollinger.
"I still stay in contact with those running backs I blocked for — Dominic Rhodes, Maurice Hicks and Aveion Cason," Develin said. "They helped me immensely in how to become a fullback, how to read defenses, what to look for as a runner, and the game of leverage.
"One thing that stuck with me from my time with them is when Maurice Hicks said to me, 'If you just stay humble and work as hard as you possibly can day in and day out, you will have a long career in the NFL'."
Once the UFL-season ended, Develin was signed by the Cincinnati Bengals. He was a member of the team's practice squad for the final five games of the 2010 NFL season and the entire season and postseason in 2011.
Develin was signed by the New England Patriots at the beginning of the 2012 season. He was a member of the practice squad for the majority of the season, then played his first NFL game on December 16, 2012, in a loss to the 49ers.
In 2013, Develin made his first career start at Buffalo on September 8th. He played in all 16 games and in two playoff games, and scored his first career touchdown at Houston on December 1st.
"The highlight of my career has been enjoying the success my team has had over the past years and hopefully continuing in the future," he said. "Any personal accomplishments pale in comparison to the experiences in a team win."
In his free time, Develin likes to work out, listen to music, go to the beach and fish. As for his plans after football, Develin is unsure. He referenced a Will Smith quote: "There's no reason to have a plan B, because it only distracts from plan A."
"I'll handle that decision when it comes, all I know is I'd like to stay close to the game," he said.
Develin's advice to young athletes who are following their dream is "be the hardest worker you know, never be afraid to test your limits and do things out of your comfort zone, be humble and give back to the community and finally never quit."
View Comments (1)
About the Contributor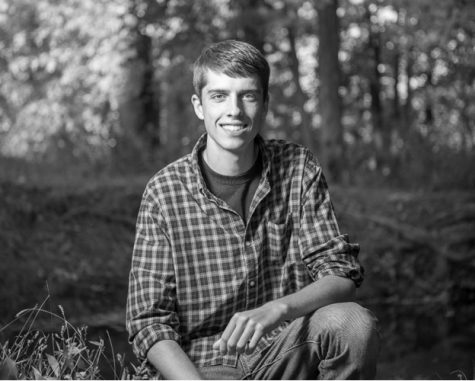 Matt Knaub, Sports Editor
Matthew Knaub is the sports editor for the BASH CUB.  He is a senior and is in his third year writing about sports for the CUB. Matt's future plans...