The Power of Pretzels
For the last couple of weeks, Wednesday has gotten a new name around BASH, and it's called Pretzel Day.
Pretzel day started about 9 or 10 weeks ago as a fundraiser for the spring fling and senior prom, but now is just funding the prom. Each week on Wednesday, pretzels have been sold in 8th period study hall and after school during the bus departure.
Despite being sold at highly limited times and not advertised very much around the school, pretzel day has taken off in popularity and proven to be a very effective way of raising money. Pretzels are sold for 50 cents apiece or 2 for $1. This means the school makes 23 cents per pretzel. This doesn't sound like much, but selling 700 pretzels a week for 9-10 weeks means that pretzel day has raised somewhere around $1,500 since it has started.
Ever since Pretzel Day has started it has become a huge success among students. "Every week we buy 700 pretzels to sell during 8th period and at the end of the day," says Mrs. Burkert, "and every week we've done it, we've sold out."
Student comments back up the stats. "I love it, it's pretty good" says Ryan McWeller, a 10th grade student. Another sophomore, Jacob Stauffer, said, "You only live once, but if you do it right you bought pretzels." And yet another student, Haley Weller, said, "It's a wonderful way to ward off the after school hunger pains."
The only complaint from students seems to be that the pretzels sell out. Ahmed Hashmi, a fan of Pretzel Day, had a few helpful suggestions: "They should buy more pretzels to sell, since they run out really fast and make it hard to get any if you're not in open campus then." This is a common complaint with students, since students cannot buy pretzels 8th period and bring them back to class. Students have to be in open campus to get them then. Hashmi also said, "They should sell mustard and stuff with them, and have different flavors like cinnamon."
As of now, Pretzel Day is a guaranteed thing for the future. It is already confirmed that the school will be selling pretzels every day of finals at 11:45 to help relieve stress and cheer students up. And according to Mrs. Burkert, as of now they are planning on having pretzel day every Wednesday next year.
Leave a Comment
About the Contributor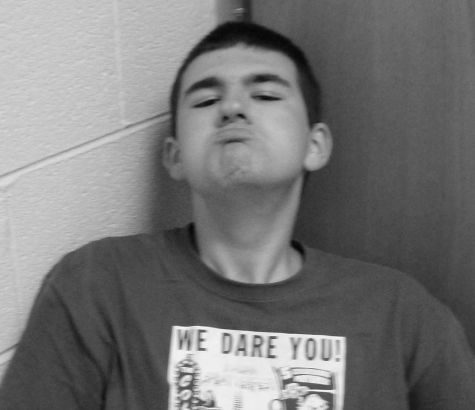 James Mason, Guest Writer
James Mason is a writer for Temple University. When not writing for the newspaper, he can be found at home reading badly, writing badly, viewing bad...