Arts Expo 2014 Coming Soon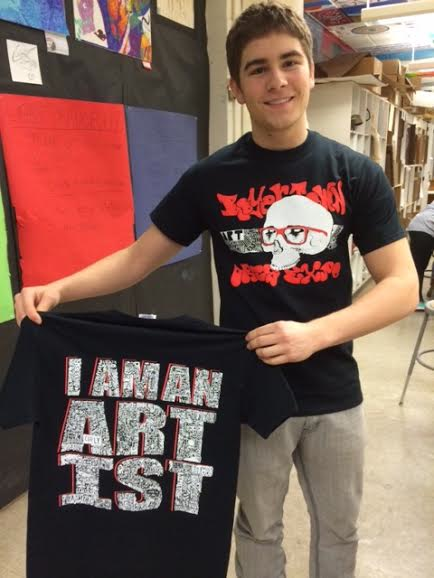 This year, Arts Expo is getting some major changes, said Mr. Domenic Frunzi in an email to staff this week.
Arts Expo is Wednesday, May 28, at 6:00 pm and will be located in the Art Department's wing in the old building.
"With all the new building designs coming and going, the thought of us moving our home in the near future, and observing other districts art shows we have decided to move Expo to the old building and try to bring some more life back into it," Mr. Frunzi said.
"We have also moved the date to a weeknight to try to bump up attendance and make it easier for everyone to attend."
The organizers feel having the art show weave in and out of our classrooms, through the art lobby, art wing, and its underused courtyard will be a great success. "We are very excited," Mr. Frunzi said, "and we will be grilling!"
Art Expo T-Shirts are available for purchase.
The front of the shirt was designed by Junior, Eric Moore and the back of the shirt "I am an artist" is made up of statements from students in art classes. Anyone interested in buying a t-shirt for Arts Expo can see any of the art teachers at anytime. They are $12 a piece and all proceeds go to funding future Arts Expos.
Leave a Comment