BASH Junior Showcases Talents in Many Ways
Devon Stackonis has vocal and fine art talent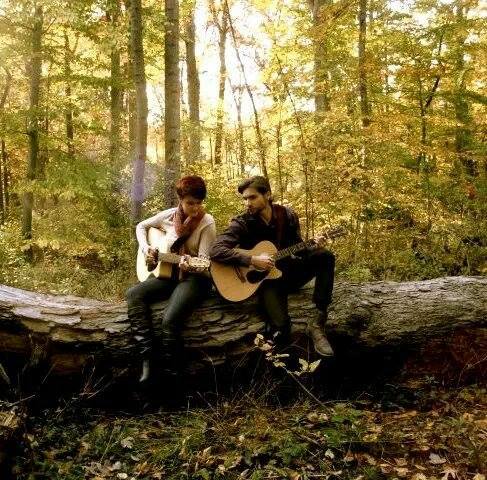 BASH's own Devon Stackonis is one of the senior high's most well rounded artists. Performing with two groups, as well as her own solo musical project, and working with multiple art mediums has turned her into quite the interesting artist.
Stackonis, a junior at BASH, sings and plays guitar in her own acoustic band, The Giving Stones. She also contributes guest vocals to local Americana/folk band Coahoma Soul. Starting to learn to play the guitar in seventh grade, Stackonis has also recently begun to learn to play the harmonica.
Her music has taken her to many different venues, including the iconic World Café Live in Philadelphia. The Giving Stones played there, and Stackonis calls it "her most memorable show" for multiple reasons. The venue draws a fairly large crowd, so the group was able to showcase their music to a large group of people, even receiving an interview with ClubinitTV after the show.
World Café Live is also where Stackonis encountered what she calls her most hilarious onstage moment; as the band was playing its first song, her microphone stand began to slide down. Guitarist and band mate Zachary Ziegler did not notice that Stackonis was forced to continue to get lower to meet the microphone throughout the song. Reflecting upon the incident, Stackonis says, "By the time he looked over at me, I was kneeling in front of the world's shortest mic stand, and it was definitely a struggle to keep it together from there."
Stackonis also helped to organize this year's Coffeehouse at BASH. When asked about the importance of events such as Coffeehouse that support the local music scene, Stackonis replied, "Helping to organize Coffeehouse at BASH was a great experience, and I believe that events that focus on the arts and music are very important to the growth of local artists. It provides a comfortable, casual environment for students to share their own art, poetry and music. It's a really unique opportunity and everyone on the Coffeehouse Committee, including myself, was thrilled to see how successful it was."
For her future plans, Stackonis hopes to eventually find a career in art management or gallery operations. She enjoys experimenting with many different art forms, including painting, ceramics, and weaving. She recently took home a third place award for the overall show at Berks County Student Show at the Yocum Institute for Arts Education.
Anyone interested in seeing Stackonis perform live can catch her at the Steel City Coffeehouse in Phoenixville on March 12 when she takes the stage with Coahoma Soul.
Leave a Comment