New Nurses at BASH Have Seen Everything
As far as bizarre nurse visits go, high schoolers have nothing on elementary and junior high students.
That's according to Mrs. Debra Holauchuck and Mrs. Dianne Hopple, the school's new nursing duo.
The nurses replace Mrs. Margaret Schellinger, who retired, and Diana Smith, who now works at Boyertown Elementary.
Mrs. Hopple got her start in orthopedic nursing at Pottstown Memorial Medical Center. After that, she began working as a nurse at several elementary schools, including the junior highs, Gilbertsville, New Hanover, and Pine Forge before finally arriving here.
A school nurse isn't all that different from a nurse at a hospital, she said, except at a school, she has to think more independently. "At a hospital, the doctor will give you orders and tell you what to do", she said. "But at school, I have to make all the decisions on my own. And I like that about my job."
Mrs. Hopple works at the high school every day except for Fridays, when she works at Junior High East. Since she's been working here, she says, "Nothing too weird has happened."
But the same cannot be said for other schools she has worked at. Several kids have gotten gum stuck in their hair, and a lot of kids complain about head and stomachaches, usually to get out of class.
One of the worst cases she saw was at one of the junior highs. A kid was chewing on the back of his pen when he broke it open and all the ink on the inside spilled over his face and mouth. Mrs. Hopple had to call poison control and the student was fine.
One of the most challenging things to deal with in her job is when kids come in and expect her to know what's wrong with them right away, she said.
"I get complaints like 'I don't feel good' and 'I feel funny' all the time," she said, "and kids all assume that I'll know what's wrong, even though they barley told me anything."
But aside from that, she can't complain and said she genuinely enjoys her job.
The other school nurse, Mrs. Holauchuck, also came from a hospital background. She originally worked in intensive care at Lankenau Medical Center in Wynnewood before she started working as a school nurse.
As a school nurse, she worked at Gilbertsville, New Hanover, and Pine Forge elementary schools, as well as Junior High East, before coming to BASH, so this job isn't new to her. Like Mrs. Hopple, she hasn't seen anything too weird at the high school yet, but she certainly has her share of stories with younger children.
At Gilbertsville, a kid stuck a Lego in his ear the night before school and got it stuck. He waited until he got to school the next day to tell anyone, and ended up having to go to the emergency room to get it pulled out.
"Lots of kids in elementary school like to stick things in their noses," she said, "mostly erasers."
Mrs. Holauchuck also mentioned that at least once a year, she would get a kid who had eaten ice melt, hand sanitizer, playground mulch, or the gel inside pens.
"Fortunately all those kids lived," she said, "but each time it happens, I have to call poison control for them, and those guys know exactly what to do, since it seems to happen a lot."
Mrs. Holauchuck said her job has made her a very patient person. The job is very "unpredictable", she said, but it is very rewarding, has flexible hours and a variety of job opportunities.
Leave a Comment
About the Contributor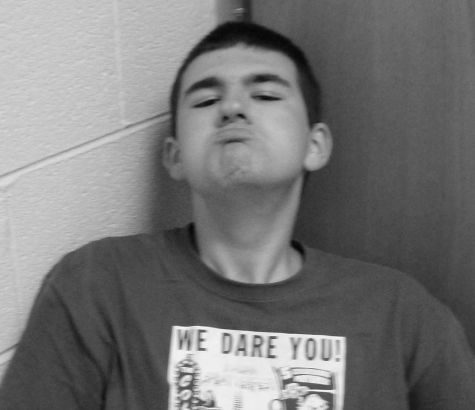 James Mason, Guest Writer
James Mason is a writer for Temple University. When not writing for the newspaper, he can be found at home reading badly, writing badly, viewing bad...