Students Honor, Learn from Veterans
The social studies department held their annual Veterans Day event on November 11, where they invited over 100 local veterans to talk to students about service and participate in an appreciation lunch.
NJROTC students in uniform greet the veterans. They form an honor guard tunnel and announce each veteran's name, rank and branch of service as they enter the building. Other student volunteers escort the veterans around the school, and students and faculty also are asked to wear red, white and blue to honor the veterans.
The veterans speak to social studies classes. Randy Kehl, a Vietnam veteran, talked to Mr. Fries' classes about his service as a radar reader in the Navy. Mr. Kehl is the father of Mr. Craig Kehl, principal at Boyertown Elementary where the elder Mr. Kehl's wife was a kindergarten teacher. He pointed out that soldiers fought not only for freedom, but also for freedom of speech, even when it is controversial or upsets people.
"We also fought for the right to burn the flag and have an opinion," he said.
Many members of his family have served in the military, he said, but he hopes his children and grandchildren will live during times of peace and not have to serve.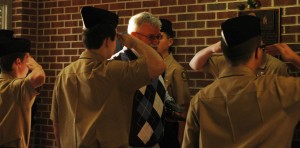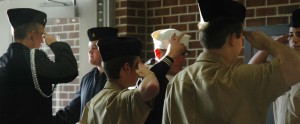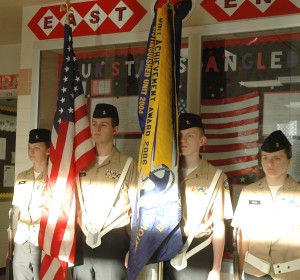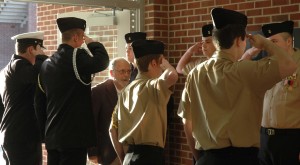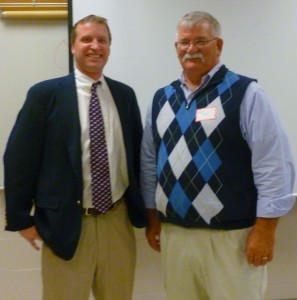 Leave a Comment