BASH Musicians Contribute to Local Scene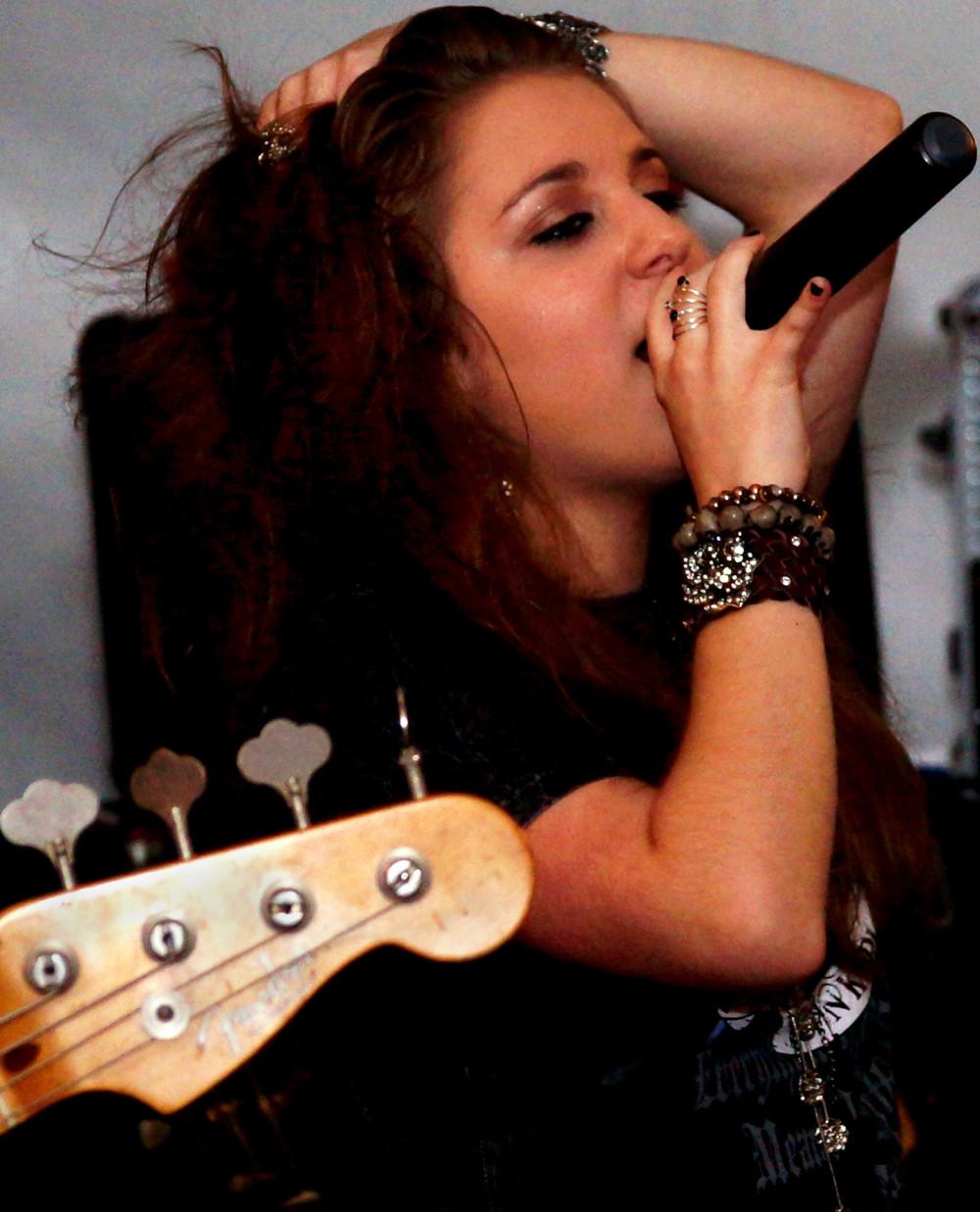 Boyertown is a school loaded with musical talent, and for many years, bands have flourished in the local venues and coffee shops that have supported these musicians over time. With many of BASH's talented young men and women moving away to begin their college educations, all eyes are on the next wave of musicians, including country standout Stephanie Grace and local alternative upstarts Drift.
Despite the differences in musical styles, Stephanie Grace and Drift are not different in what they hope to achieve with their music. Both artists are dedicated to providing relatable and inspiring messages in their songs; Stephanie Grace also notes that she wants listeners to remember that they are not alone, and she hopes that her music can do that for people. "I try to incorporate things I'm going through and the way I'm feeling, because I know there's someone out there going through the same thing."
Further expanding upon their ever-changing desire to create something new in an era where music all too often feels over processed and like a copy, Drift chooses to excite as a band, claiming that their musical styles range from acoustic to alternative, to funk and rap music, citing influences scattered across a wide musical landscape, including Red Hot Chili Peppers, John Mayer, Imagine Dragons, and Muse.
While Drift pushes far out of the band's comfort zone at times, Stephanie Grace, who has seen her new single, "Loser" blow up recently, has chosen to firmly cement herself in country music, but it is impossible to argue the success of either artist. Stephanie Grace has played Fallfest in Lancaster, a country music festival with an average yearly draw of thirty to fifty thousand spectators coming out. Grace claims this as her proudest musical achievement. Playing to thousands of people is an intimidating thought to anyone, but Stephanie Grace once suffered from stage fright! "I was afraid to sing in front of people, but one day I got over my stage fright and sang in my fist grade talent show, and that's where I discovered my love for being on stage," says the country rising star. Drift's major success is a victory at the Boyertown State Theatre's Battle of the Bands last year, playing against musicians with ten or more years on the local rockers. The band says winning the competition was "definitely an uplifting experience," preparing them for when they return to the State Theatre on October 29.
Drift and Stephanie Grace have left no doubt in the minds of their fans; they have proven themselves worthy of carrying on Boyertown's strong musical legacy. As both artists prepare themselves to continue to craft and record new and exciting music, the community can only guess at the great achievements these musicians have yet to reach, but one thing is certain: the local music scene is stronger than ever, and exciting things wait just upon the horizon.
Leave a Comment