Do you love writing? Check out these 7 essay contests for students!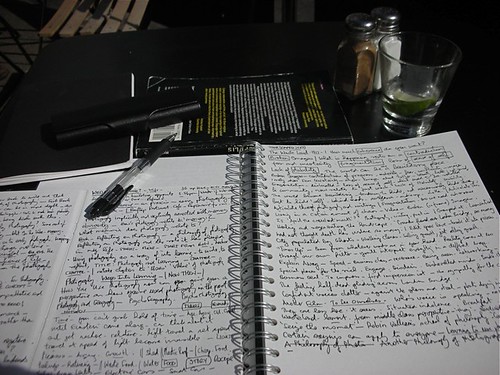 Do you have spare time during the holidays? Are you someone who loves to write? Do you enjoy a little bit of friendly competition? Check out these writing contests for students – they are all free to enter, and all offer cash prizes.
1.) The Write the World Song Writing Competition
This competition is for all the songwriters (and performers) out there. Your task is to write a 50-100 word song that follows the directions of this prompt:
"Since the early utterances of human language, we've been putting words to music—belting anthems of change, humming hymns of hope, crooning lyrics of love. Songs can tell stories, evoke emotion, even deliver lessons. Before the written word, songs served as an historical record, passing information down through the generations. And, we now know that music stimulates more corners of the brain than any other activity, firing even those neurons damaged by stroke or disease. This month, write a song of your own—and record it if you'd like! We'll select a winner for best lyrics and best performance."
The deadline for your recording is due Monday, January 10. The winning entrant receives $100, and the runner-up and best peer-reviewer receive $50. All three winners will be featured on the "Write the World" blog, with commentary from the guest judge.
2.) The JFK Essay Contest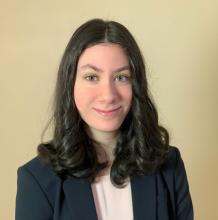 The title of this contest is quite misleading – the overall theme for this contest isn't JFK (John F. Kennedy). This is the assignment:
"Write an essay between 700 and 1,000 words on an act of political courage by a US elected official serving during or after 1917, inspired by John F. Kennedy's Profiles in Courage. Each essay should cover the act itself as well as any obstacles or risks the subject faced in achieving their act of courage. Essays must not cover previous figures covered in the contest, and should also not cover John F. Kennedy, Robert F. Kennedy, or Edward M. Kennedy."
3.) The Journalism Education Association Essay Contest
For this creative contest, writers must think outside of the box! The prompt is as follows:
"How can student journalists use social media for free speech and amplifying voices, but still ensure ethical and responsible use of the platforms?"
Your response is due February 19, 2022, and it must be between 300-500 words long. As for the prizes, a $1,000 scholarship is given to a first-place winner, $500 to second-place, and $300 to third-place contestant.
4.) The Manningham Trust Student Poetry Contest
Calling all poets! This poetry contest doesn't have a prompt, so feel free to write about whatever you would like!
There are some rules, though – "Each poem must be neatly typed or computer-generated and have no more than 35 lines (including space lines) with no line having more than 60 characters including spaces and punctuation."
Ten prizes will be awarded in each division: First Place – $75, Second Place – $50, Third Place – $40, Fourth Place – $35, Fifth Place – $30, and five Honorable Mentions – $10 each. All winning poems will be published in the Manningham Trust Poetry Student Award Anthology, and winners will receive complimentary copies. The schools of each winning student will receive a complimentary copy for the school library.
If you are interested in this competition, make sure to have it in by April 1, 2022!
5.) The National High School Essay Contest
This contest offers a large prompt (I hope you know your current events!) which students must respond to by April 4, 2022.
"The current multipolar era poses challenges for U.S. foreign policy but also provides new opportunities for partnership across world powers – including emerging great powers like China and Russia – to build peace in conflict-affected countries. Describe a current situation where American diplomats and peacebuilders are working with other world powers, as well as local and/or regional actors, in a conflict-affected country to champion democracy, promote human rights, and/or resolve violent conflict. Successful essays will identify, in no more than 1,250 words, the strategies and tactics U.S. Foreign Service Officers and American peacebuilders are employing to build successful partnerships with other world and regional powers and with local actors in the chosen current situation. The essay will also describe specific ways that these partnerships are helping to promote stability and build peace."
Writing it though, will be worth it, for the prize is one of the best I've seen: The winner gets a $2,500 cash plus a trip to Washington, D.C. (where they get to meet a member of the State Department's leadership), and a full scholarship for a Semester at Sea educational voyage! The runner up receives $1,250 and a full scholarship to attend the INternational Diplomacy Program of the National Student Leadership Conference!
6.) The Engineer Girl Writing Contest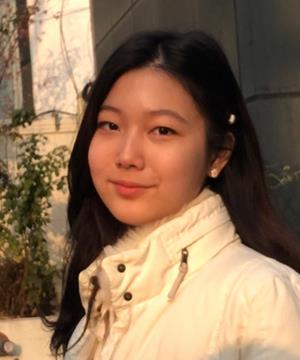 In contrast to the title, students of any gender are able to compete in this contest! The prompt is simple: "Write an informative essay about how engineering can help humanity meet one of the Sustainable Development Goals."
All essays are limited to 650 words, and all high school students are also required to submit a reference list with their essay – a reference list is optional for middle and elementary school students. This list does not count toward the word limit!
At every grade level, first-place winners will receive $500, second-place winners will receive $250, and third-place winners will receive $100. Winning entries and honorable mentions will also be published on the EngineerGirl website!
7.) The Ocean Awareness Contest
This competition sounds like fun – using at least 1oo words, contestants must "use humor, positivity, irony, or other unconventional approaches that are not typically used in environmental communication to address the climate crisis. Think outside the tackle-box, beyond clichés, to create something that makes the topic of climate change and our oceans more approachable and accessible." You will also need to write a reflection about what you had to do and how you felt about it!
Entries in this competition can be written as poetry OR as creative writing! Your work must be submitted by June 13, 2022. Contestants can win up to $1500!
For anyone who is entering these contests, GOOD LUCK! It will be an amazing way to improve your writing skills (and possibly pick up some cash along the way).
Leave a Comment
About the Contributor
MaryAnn Leshinskie

MaryAnn is a sophomore this year, and this is her second year writing for the CUB. She's always looking for an interesting or strange event to tell...