Can the Philadelphia Phillies turn this losing streak around?
The Philadelphia Phillies are off to the same slow start, just like last season, only two months into the 2023 baseball season.
Even though the Phillies turned it around last season and ended up going to the World Series they are suffering after coming back. The Phillies made some strategic moves during the offseason to bolster their roster and address areas of improvement. One significant addition was the signing of Trea Turner, shortstop, for $300 million dollars. But it doesn't seem to have turned things around for the Phillies after closing out last season with a bang.
The Phillies suffered a stinging loss recently with a 4-3 loss to the Arizona Diamondbacks. But, on the one hand, there's plenty of time for the Phillies to turn it around. After all, they're 22-26, one game better than last season through the first 48 games of the season.
But the hitting has been inconsistent, the starting pitching ranks 22nd in baseball with a 4.86 ERA, with both aces Zack Wheeler and Aaron Nola struggling, and $72 million signee Taijuan Walker sporting a 5.79 ERA.
Despite the bad start Phillies manager Rob Thomson isn't losing hope in the team. Last season Thomson inherited a similar situation when he took over for Joe Girardi after the 22-29 start with Philly last season, so it's not as if this is a new situation for the Phillies. Thomson is confident that his team can figure things out again and recently stated that he still believes the Phillies will go on to win 95 games this season.
The Phillies team proved last year they can get hot in the blink of an eye, and if some of their key players, such as Trea Turner and Kyle Schwarber, can figure things out, they could start to find themselves back in the win column more frequently. But first, they have to actually break that slump, so despite this rough patch it might be worth keeping an eye on the Phillies to see if they can get hot over the next few games.
Leave a Comment
About the Contributor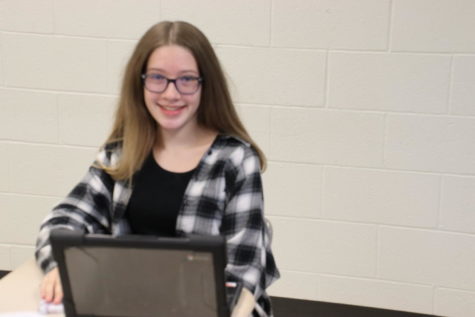 Emma Webster, Correspondent
Emma is a sophomore at BASH, and this is her second year working with the newspaper, along with taking journalism II. Emma joined as a good way to build...