Eagles Win NFC East!
On Sunday evening, the Philadelphia Eagles clinched the NFC East Championship along with the number one seed in the NFC by defeating the New York Giants 22-16.
Although the Eagles offense was less aggressive than normal, the Eagles took the lead and never trailed the Giants. The game was played at Lincoln Financial Field and was the finale of the regular season (Week 18).
The Eagles offense was less hostile than a few weeks ago when the Eagles beat the Giants at MetLife Stadium. This was likely due to the return of star quarterback Jalen Hurts, who has been off due to a sprained shoulder. According to the Philadelphia Eagles, "Hurst played the whole game, completed 20 of 35 passes for 229 years and an interception at the goal line."
The game started off strong for the Eagles when Hurts threw a 35 yard pass to A.J. Brown in the first play. Boston Scott's 8 yard touchdown gave the Eagles a winning score of 10-0 by the end of the first quarter.
Even with the Eagles scoring well, the Giants didn't give up. Towards the end of the fourth quarter, Kenny Golladay scored a touchdown for the Giants with 1:38 remaining.
With this amazing win, it will be interesting to see how the Eagles perform in the play-offs.
Leave a Comment
About the Contributor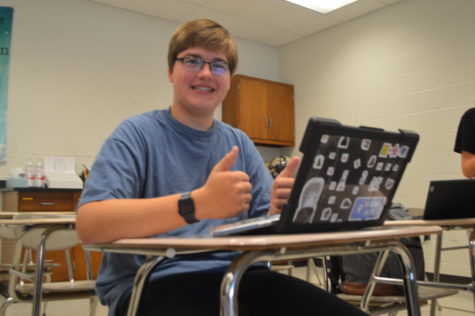 John Loos
John is a junior this year at BASH. This is his second year working with the newspaper and his third year taking journalism. He joined journalism for a...