McNeill's Week 4 Preview
When I was a kid, I loved playing all sorts of sports. Whether it be soccer or baseball, I loved playing sports. But what I do not like about sports are ties. Ties are the most ridiculous thing there can be in sports. And with that being said, my precious Eagles tied to the Cincinnati Bengals, with a score of 23-23. With starting left guard Matt Pryor setting a false start to move the Eagles out of field goal position,  was absolutely saddened by the fact that our ballsy head coach Mr. Doug Pederson decided to punt the ball. When I saw this, I had two options. Laugh or cry. I obviously picked cry (just kidding, those are only for when they play the Cowboys). But nevertheless, the half effort Eagles could have easily won the game, but good ole Ginger Jesus himself (Carson Wentz) had to add two more interceptions to his already leading tally for most Ints (interceptions) in the league.  Don't get me wrong, Wentz did show promise by adding in a couple pump fakes to get the defense to react, to a false sense of hope. Wentz would then get outside the pocket and run a couple of times which I liked. Anyways, let's get into my preview for the Eagles week four game against the San Francisco 49ers this Sunday at 8:20 P.M.
Tim McGraw says it best, "I like it, I love it, I want some more of it."I love this game for the Eagles this week. With San Fran losing their both pro bowl ends on defense, and their starting QB Jimmy Garoppolo on offense. The Eagles need to take advantage early in this game by simply running the ball. The run game works with the Eagles. In fact it works a lot more significantly than other football teams. Sanders looks like he is in mid season form, along with using Boston Scott and Corey Clement in the screen game. Some fans might say that the screen game doesn't work with this team, but I strongly disagree. The Eagles are creative when it comes to their screen game, and IMO, screening on their strong side (right side of O-Line) would work oh so well that they could run that type of play maybe even up to four times a drive. 
Back to Wentz and Pederson. Three words to describe them; scared, clumsy, and flabbergasted. I say these perfectly describe these wondrous character traits, because this is how Dougie P and Wentz have been acting through three games this season. I am not gonna sit here and sugarcoat it here for you all. They flat out are disastrous. Doug Pederson is the most "vanilla" (get it because of the ice cream) head coach in the NFL. The basis that my own Grandfather and I can call their plays every single time they come up to the line is just ghastly. With this being in mind, they both need to step it up this week when they are playing a 49er team who has spent most of their time in the medical tent, then on the field. With a whole bunch of second stringers going to be playing and rotating in and out of the game, the Eagles when throwing the ball, need to go after them, and go after hard. Wentz can make the throws, I've seen him do it, including last week with a beautifully placed ball to the contract struggling Zach Ertz. Anyways, Carson and Dougie P, if you want to not have this team booing you out of Philly by week twelve of this season, then GET CREATIVE!
Did you think I would forget about our wonderful, and 100% giving defense! Well you are in luck, I didn't, so buckle up and enjoy this painful and concercing ride to the town of Give Up, population this Eagles team. This defense has shown signs of both promise, and horridity. The Eagles front line had a total of eight sacks against the Bengals offensive line. Hopefully they can keep it up this Sunday against a lesser half 49ers o-line. Again, why is Nate Gerry even on the field. He is too small, and too slow to play any linebacker position, but I do like how T.J Edwards, and Duke Riley are playing, and how they are able to get to the ball quickly, and how they can fill the a,b, and c gaps!
All in all, the Eagles are desperate for a win right now, so they will be doing everything in their power to get one. With Wentz hopefully coming back to normalcy, and Doug Pederson also having a creative gameplan, the Birds might just have a chance (go birds!).
Leave a Comment
About the Contributor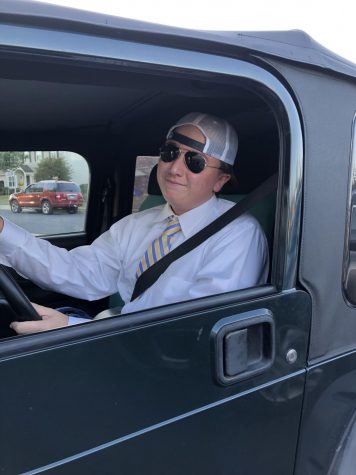 Connor McNeill, Co Sports Editor
Connor is a senior at BASH, and this is his first year writing for The Cub. He aspires to be sports talk radio host, and hopes to get there by starting...