McNeill's Week 3 Preview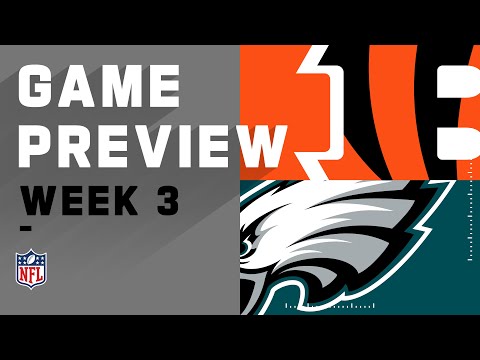 Have you ever wanted to yell at someone to the point where you can't speak, because you lost your voice. How about getting so mad, you almost pass out. Or maybe just even you start to stop caring about this one person(s). Well, last Sunday, the Philadelphia Eagles did lose to the Los Angeles Rams thirty-nine to nineteen. Trying to watch the game was hard, it really was. Seeing no aggressiveness from anywhere on the football field, the Eagles just look like they are out there, because they have to be. But regardless they will still get a paycheck that has the same amount on it whether they had two tackles or twenty two, or 5 receiving/rushing yards or 110 receiving/rushing yards. These players are still gonna get paid the same, and as a big fan of this football team, where I thought they had potential, I guess I was wrong.
The Eagles come into week three of the NFL season with a record of 0-2 and are in third place in the NFC East division. With the Dallas Cowboys being the only NFC East team to win last week, there is some promise the Eagles still have a chance if that's what you want to call it, to win the division. Hopefully, they can at least maybe a wild card spot.
This week the Birds play the Cincinnati Bengals. The Bengals come into Philadelphia this Sunday with a not so shabby Bengals team IMO. The Eagles are going to have some competition with a highly talented quarterback in Joe Burrow. Burrow threw the ball 60 times last week against the Cleveland Browns, and looked really good. His passes are bullets, and the ball gets out of his hands very easily. But It's going to be hard for this not so good Philadelphia defense to stop him. With that being said Philadelphia really needs to lock in on their defense this Sunday. According to NFL reporter Adam Caplan, NFL head coaches reported to Caplan saying that Jim Schwartz's defense is one of the easiest to read because he does nothing special on that side of the ball, and there's no blitz's there are no different types of schemes that he has involved. It is a very simple, very generic defense. Henceforth, if the Eagles keep playing sloppy ball on D, and on O (offense), they're going to get killed and it's not going to be a fun day, when they go 0-3 against a Bengals team, who as I might add were the worst team in the NFL last year, and a top three worst in the last three years altogether.
Yet sad but true, the Eagles are having a lot of problems, and a lot of injuries. With left guard Isaac Seumalo out for multiple weeks Seumalo has been put on IR meaning he cannot practice or play for twenty-one days. The Eagles brought in utility man Matt Pryor to hold down the fort over Jason Kelce's left side. Pryor did well against the Los Angeles Rams solid defensive front, but Carson Wentz for the second straight week, didn't show up to play. Wentz, who went 26-43 for 242 yards, looked deceptively horrid. While watching Wentz play he wasn't able to make the easy lob throws or quick dip and dunk passes he usually makes, and could make, with his eyes closed. Wentz against the Bengals needs to step up, and act like a team leader, and also play like a true leader, or it's bye bye Wentz. 
The rushing game looked moderate against the Rams. Sanders had over one hundred yards in total (receiving/rushing). And with a banged up offensive line, I would say that's somewhat immaculate, but again Wentz isn't throwing to his wide receivers as much as he should be. The Eagles looked like they were moving in the right direction, with having some "out there" play calling, by putting rookie second round draft pick (may I add) quarterback Jalen Hurts. And you know what the funny thing was, it worked (how funny for me to say something good about this team!). The Rams were thinking the ball was gonna go to him. So with almost all eyes on Hurts, the field was able to open up, and Wentz could connect over the middle. That right there should have told Doug Pederson that maybe we need to go back to that crazy 2017 offense that had the Eagles score almost 30 points every game of the season. But like all Philadelphia teams, we can't do what's right, we do what's astronomically dull-witted. Pederson decides to do his good ole wait for it, dip and dunk!  With Pederson doing this oblivious play calling, he just made the Eagles more of a highly awarded joke of a team. And with doing more than just a little bit of dip and dunk per game, your offense is not gonna move because the opposing team's defense will eventually pick it up, and they will pick it up quick.. Yes dip and dunk action is good, but doing it the whole damn game isn't applicable, and in the world of Eagles fans, it is sickening. 
Now the defensive players side of it all. I have never seen such a team of pathetic, no hearted, maybe giving it 50% of the time players, who just do not care. The only person I believe who cares about winning for this football is Brandon Graham. Graham over the past years has stepped up to be a leader for this Eagles team. Graham ended up getting rewarded with a big payday last season for stepping up as a leader for the Eagles. But other than Graham I do not see heart. For the second week, no linebacker presence, and the safeties, and corners are playing three feet behind the ball every single time Goff or Haskins has thrown it. At this point, it is so upsetting to me to see a team that I had hopes and aspirations for, end up possibly being a 5-11 to 8-8 football team. 
What I am saying here is this: I love the Eagles. This Sunday you can bet your bottom dollar I will be sitting with my popi watching the team I grew up loving. But if there is no different offensive game plan, along with no different defensive scheme. I am sorry to say this, but Pederson and Jim Schwartz will probably be looking for new jobs come next season. However, the "Wentz Wagon" is losing its wheels along with the hearts of Eagles fans.
(Go Eagles!) (Still!)
Leave a Comment
About the Contributor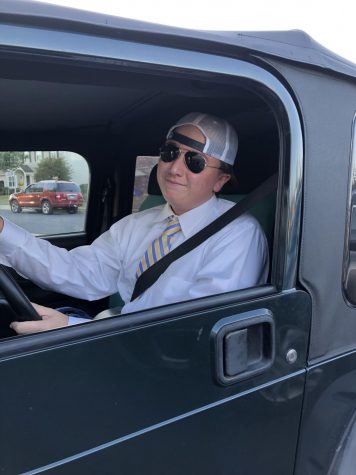 Connor McNeill, Co Sports Editor
Connor is a senior at BASH, and this is his first year writing for The Cub. He aspires to be sports talk radio host, and hopes to get there by starting...