McNeill's Week 2 Preview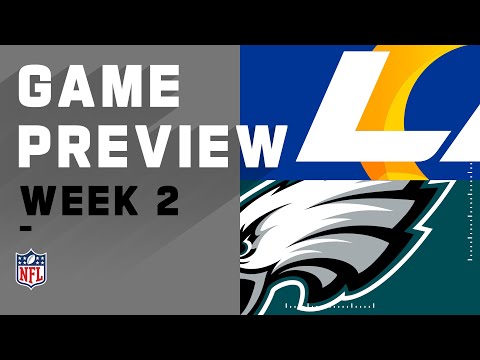 And just like that week one of the NFL regular season is over and boy am I furious. The Eagles had the best probable odds to win their game against Washington. But what did they do? They blew their seventeen point lead, yes you heard me right, a seventeen point lead, and gave up a total of twenty seven unanswered points. By just having me type this up, I want to throw my computer out the window. When watching this Eagles I wasn't able to really even speak because I had lost my voice, because of all the mistakes and poor decisions that were made. Everybody was asking me, "Connor what's happened to your Birds?" Or, "How do they lose to a team with no name?" Well buckle up and get ready because I have a lot to say.
First and foremost, Carson James Wentz. Out of all the games I have seen this man play this was in my opinion (IMO for future usage) one of the worst games he has ever played. Wentz doesn't do what the greats in the league do nor slow or fast. They THROW THE BALL AWAY. Wentz tries to make all these plays you cannot describe and he just isn't the 2017 MVP runner up he used to be. Wentz needs to throw the ball far and away if he sees pressure, and can't get it to anyone, before he gets hit. If these horrendous screwups keeps happening, Wentz will be spending another season on the IR, and it will make the Eagles front office ponder, whether he should be their long time quarterback. 
Secondly, Doug Pederson. Do not get me wrong, I love the aggressive play calling by Dougie P. I love how we rarely send out the punt crew, but some of his calls were just a little skeptical in my head. First off, you should not only have DeSean Jackson on the field for 54% of the offensive snaps, as he was only targeted once with the deep ball. This needs to exaggeratedly increase, as Jackson right now is the WR1 for this Birds team, and he needs to get in the game more. The Eagles had 13 series where it would go from first and ten to second long, then to third and manageable but still a little long. This also needs to increase in which plays they use. It's pretty obvious that Dougie P. will get angry with the run game and stop using it. But having Wentz throw close to forty passes a game is like playing madden with a kid who never runs. And with an offense like that, the Eagles will barely be a 500 football team (even record) for the year.
This week the Eagles head back to Philadelphia to play the Los Angeles Rams in the famous Lincoln Financial Field (famously known as "the Linc"). IMO this is a must win game for the Eagles, as only Washington  has a win under the belt. So with the Rams beating the Dallas Cowboys last week (New York Giants lost to Pittsburgh Steelers), they have the upper-hand and the momentum coming into this game. But this is a winnable game for the Birds as they need to improve in some aspects of how they play the game.
The Eagles need to work better with their audible play calling, hence Wentz needs to work better with his offensive line, as they are playing one of the best defensive lines in the NFL. So if the Eagles want to run the ball with starter Myles Sanders, who is coming back from the IR  this week, there will need to be changes and audible calls up front to secure a hole for Sanders to go through. This can be through traps where either Lane Johnson and Jason Peters pulling from the the Tackle position, to hit the D-Tackle on the opposite side to secure a hole for Sanders. Also, running to the outside would not be a bad idea. Sanders has the speed and muscle to get outside quickly and explosively.  The Eagles also need to have a way different offensive plan. I did not like what I saw on Sunday, with all the tight end routes. Dougie P. there are reasons teams have WR, USE THEM! Get Greg Ward Jr more involved with the cross field routing, as he is gonna be your slot guy for the whole season (fingers crossed).
On the other side of the ball, the Eagles need to stop slacking. Yes their defense was ranked the best out of Week 1 because they only allowed a total of 239 yards. And yes that might be an accomplishment to a once, truly horrific secondary, but besides Malik Jackson, and shoutout to Josh Sweat who played fantastically (Sweat had the second highest defensive end grade in week 1), the Eagles defensive front needs to get their act together. 
Who is Fletcher Cox? Like seriously, who is he (jokingly)? Did he just come from college, or the Canadian Football League ? Nevertheless, Cox played horribly last week. A seasonal veteran and may I add honorary captain to this team, Cox did not show up, and got maybe 1 or 2 pressure on Dwayne Haskins (if the statisticians were being nice). Eagles also need to go into a nickel set on D, which they regularly were doing so I had no problem there. What I did have a problem with is Nate Gerry. Gerry, who I gave praise to all last week, is not a middle linebacker, and he should be playing outside linebacker, where TJ Edwards should be playing middle or outside, with a little bit of Duke Riley or former Temple grad Shaun Bradley, who did show a little bit of promise, when he got in late in the game. Other than those little tweaks, to a strong hearted Eagles defense, I do not see a lot of problems with Jared Goff (Rams starting QB), having a hay-day.
But in the end, I will still be with my grandfather (Poppy, as I will refer to him a lot in my upcoming previews) devouring a Wawa Italian hoagie, and screaming my heart out to a team I cannot stop loving! GO BIRDS!
Leave a Comment
About the Contributor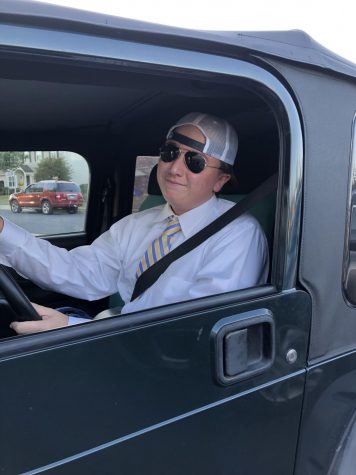 Connor McNeill, Co Sports Editor
Connor is a senior at BASH, and this is his first year writing for The Cub. He aspires to be sports talk radio host, and hopes to get there by starting...