STATE CHAMPS: Lady Bears' Soccer Brings Home the Gold
There were 6 minutes and 34 seconds left on the clock at the end of the second overtime in the PIAA 4A Girls Soccer Championship as junior center back Mikayla Moyer stepped up to what would be her last free kick of the season. 
"I was focused on getting a good hit on the ball and making sure I placed the ball near the far post," said Moyer. 
Moyer was able to kick the ball over the Conestoga defense and to the right of their goalie, exactly how she wanted it. The lonesome goal was enough to give the Lady Bears soccer program its first state title, with a winning score of 1-0.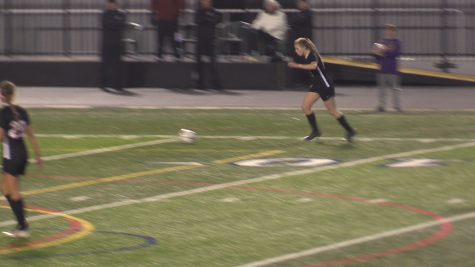 "This is something I have dreamed about ever since I was a little girl," said senior goalie Madison Gallagher. "Growing up, I've always watched the high school girls' soccer team and I knew I wanted to be a part of a team like that. Being able to play with this team is something I'll never forget."
Gallagher had a total of 8 saves, including 2 close shot attempts by Conestoga in second overtime which would have given the Pioneers the victory. 
"Making saves like those are things that make all the extra training and fitness work through the off season and regular season pay off," Gallagher said. "It's always a goalie's dream to make those big saves, but I give so much credit to my defense who stop the counter attacks and always have my back."
With minutes to go in the first overtime, senior defender Morgan Kline came in clutch saving a shot on goal using her head and sending the ball soaring back towards the Bears' offense.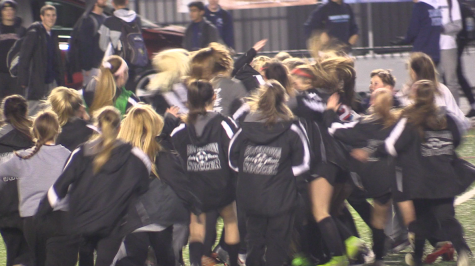 Key factors include seniors Madison Monka and Emma Elwell, along with juniors Camilla Kuever and Samantha Goffice who contributed to the win by battling for every ball and out hustling the opponent. The girls fought hard all game, but one of their biggest strengths was team chemistry which was evident on the field throughout the night. 
"Positivity, hard work and family were themes that were really emphasized this year," said Kline. "We were extremely inclusive this year and it really showed. Our team chemistry was through the roof, I'll truly miss each and every one of these girls."
Not only have the girls made school history by winning the program's first state championship, but they also had a remarkable season to begin with, going 12-1 in the Pioneer Athletic Conference. They have won their league championship, made a run into the District One playoffs placing second and completed a final record of 26-2. 
For the Lady Bears, this 2019 season was one for the books.
Leave a Comment