Moccia Key to Bears' Offense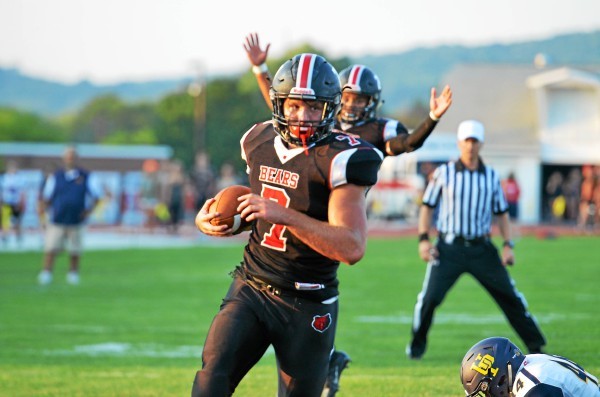 Junior fullback Jamie Moccia was hard to catch last year, and now with a year under his belt in Coach T.J. Miller's triple-option offense he is helping the Bears give a decent performance each game, despite their losing record.
The sophomore averaged 12.9 yards per carry in 2017, which was tops among backs in the Pioneer Athletic Conference. He also added seven touchdowns, including two in the Eastern Conference Championship win over Pocono Mountain East last year.
This season, Jamie has over 500 yards and has total of eight touchdowns in only five games, as he missed one game with a lower-back injury.
The Bears are currently 1-5 as they take on Springford High School this Friday, but Jamie remains optimistic for the team.
"I'm excited for this entire year with the team," he said. "I'll have more carries at fullback, which can lead to more opportunities."
Jamie's speed also makes him a standout in track, and his training in the spring improved his football play in the fall. Moccia finished third in the District 1 Class AAA 100-meter and fifth in the state.
"Track really helped me build up more speed and boosted my acceleration, which will lead to more success on the football field," he said.

As speedy as Jamie can be, Senior Quarterback Ayden Mathias can be just as dangerous on his feet, and the two work well together. Ayden has racked up over 300 yards in the Bears first three games this season, including a 207-yard performance in a 48-27 loss against Exeter.
"I have always been a fast runner," Ayden said. "I just put my foot in the ground and move as quickly as my body can, which I guess is above average."
Together, Ayden and Jamie fit in well with Coach Miller's offense, in which the ball can be given to the fullback, pitched to the slot, or have the quarterback pull the ball to keep.
As a fullback, Jamie is the defense's top priority, mainly because of the threat he can be. His main job is to run the ball at all angles, but also to know when to allow the quarterback to pull the ball if he needs to. Jamie has found a good balance between being too aggressive or too conservative.
However, his sporadic style can stress his coaches at times.
"Whatever hair I have left is going to go gray with some of the plays that he makes," Coach Miller said of Moccia in an article on PAPrepLive.com after the team's win 37-12 win against Upper Perk. "He goes against conventional football, but we know he can carry the load for us. He really earned this one for us." 
The Bears look to fill some holes on the roster after the loss of a few key players to graduation, but Coach Miller's team still has stud-rusher Jamie and veteran quarterback Mathias back for the 2018 campaign.
Leave a Comment
About the Contributor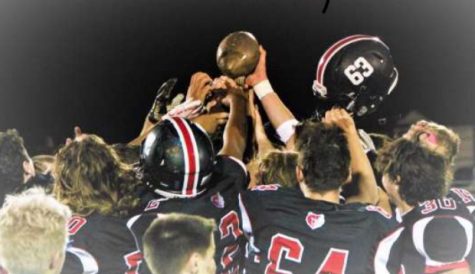 Holden O'Donnell, Sports Editor
Holden is a senior at BASH. In his free time, he likes to play football and travel. This is Holden's second year in CUB, and he enjoys covering sports.