BASH Athletes Commit to Colleges
In the past six months, 14 BASH athletes have committed to continue their athletic career in the National Collegiate Athletic Association (NCAA) Division I, II, and III.
These athletes have signed the National Letter of Intent, a document used to express the commitment of an athlete to participate in NCAA.
This years total signings is a decrease from last years signings of 37 athletes.
"The reason of the decrease is last year's class of seniors was a massive class," BASH athletic director Nick Palladino said.
Nonetheless, this senior class is marked with four Division 1 signings, including two-time state qualifier Elijah Jones.
Elijah announced his commitment to wrestle at Lehigh University, continuing the path of BASH alumni Division 1 wrestlers, including Lehigh wrestlers Jordan Wood and JT Cooley. Wrestlers David and Jakob Campbell, who graduated last year, also went to wrestle at a Division 1 school, Bucknell University.  
Head wrestling coach and BASH physical education teacher Mr. David Jones said that Elijah put in a lot of effort for Division 1 level. This included committed high school training, frequent visits and communications with Lehigh, and a strong focus on academics.
"Elijah's scholarship to Lehigh was academic, not athletic," Mr. Jones said. "What most people think is that colleges put athletics first in acceptance, but in reality, it's academics. There is more money in academic scholarships in all colleges."
Mr. Jones said Lehigh will be a good fit for Elijah.
"Elijah has a strong mental stability," he said. "He is joining a great program that cares for their students."
Most of the rest of the athletic commitments are to Division 3 schools, including Moravian and Messiah colleges.
BASH senior Natalie Stabilito has committed to run track at Moravian. She ran winter and spring track as a mid-distance runner.
"I chose to run at Moravian for a few reasons," she said. "Running has been a big part of my life for a long time and I don't want to give it up after high school. Also, after meeting with the coach and the team I knew that they'd be great people to work with in college."
Stabilito also said that everyone is very kind and they are a close-knit at Moravian. She is not the only athlete who has committed to a Division 3 school because the warmth of the team, as senior Quentin Roma will be continuing his baseball career at Marywood University.
"I realized Marywood would be a good fit for me after visiting the team and campus," he said. "I was able to stay overnight with two freshman who are on the team and I watched a practice. I felt along with the coaches that I would be able to contribute to the team."
Roma also said that Marywood has one of the nicest fields in the country (winning FIeld of the Year in 2016, beating schools such as Vanderbilt and TCU).
Besides Marywood, Roma was also considering Wilkes University and Stevenson University.
Altogether, these 14 athletes will leave their legacy at BASH to build a new one on a collegiate level.
Signings and Commitments
National Letter of Intent – Division 1
Elijah Jones – Lehigh University – Wrestling
Sydney Fox – Coastal Carolina University – Girls Lacrosse
Hannah Mitchel – Gardner Webb University – Girls Lacrosse
Corrine Renninger – St. Francis University – Girls Soccer
National Letter of Intent – Division 2
Zachary Kovatch – Shippensburg University – Boys Soccer
National Letter of Intent – Division 3
Lauren Ferguson – Ursinus College – Girls track/softball
Mason Kennedy – Messiah College – Boys Swimming
Quinton Roma – Marywood University – Baseball
Allison Melahn – Albright College – Softball
Keegan Schealer – Moravian College – Boys Lacrosse
Natalie Stabilito – Moravian College – Girls Track
Jimmy Towers – McDaniel College – Boys Soccer
Verbal Commitment – Division 3
Cy Evans – York College of Pennsylvania – Track
Justin Smyth – York College of Pennsylvania – Cross Country/Track
All pictures courtesy of the Boyertown Bears Athletic Department
Leave a Comment
About the Writer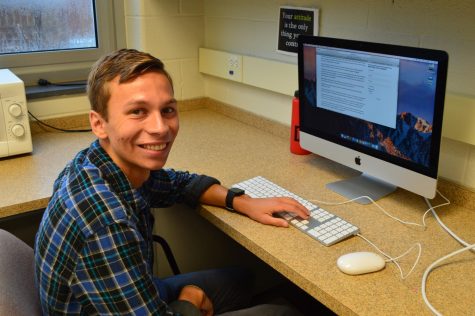 James Sahakian, Editor-in-Chief
James is a senior and Editor-in-Chief. This is his third year writing for the Cub. He is involved in journalism because he enjoys writing and reporting...