Will the Phillies Turn Around in 2018?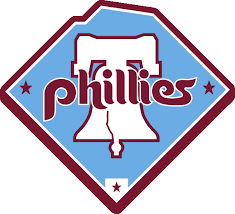 With new manager Gabe Kapler and the addition of first baseman Carlos Santana, the Phillies are bound to improve this season.
For the Phillies and their fans, it has felt like an eternity since the last time they were in the playoffs.
Lift your head up Phillies fans! This upcoming season could produce the best offensive since the era of five consecutive National League East Division Championships (2007 – 2011).
The Phillies averaged 4.77 runs per game in the second half of last season. They also produced a .327 on-base percentage after mid-season break. The credit can be given to new players Rhys Hoskins, Nick Williams, and Jorge Alfredo.
If the Phillies can resume or improve their momentum, they could have their best offensive since 2010 where they scored 772 runs and made it to the National League Championship Series.
Projected Lineup:
Cesar Hernandez, 2B
Carlos Santana, 1B
Odubel Herrera, CF
Rhys Hoskins, LF
Nick William, RF
Maikel Franco, 3B
Jorge Alfaro, C
J.P. Crawford, SS
The lineup has potential of having multiple hitters of dominating the strike zone, especially  Santana (.363 on-base percentage with the Cleveland Indians), Hoskins (.396), Hernandez (.373), and Crawford (.356). These numbers are similar to former Phillies' players Chase Utley, Shane Victorino, and Jayson Werth – members for the 2008 World Series Champions.
Projected Pitching Rotation
Aaron Nola, RHP
Jerad Eickhoff, RHP
Vincent Velasquez, RHP
Jake Thompson, RHP
Nick Pivetta, RHP
This rotation is promising since all the pitchers are young and can grow in the Phillies organization, but they are all right-handed pitchers — which is a large problem. A pitching rotation should have a mix of right and left-handed pitchers so opposing teams will not have an advantage of facing the same type of thrower. Many batters that excel with right-handed pitchers but struggle against left-handed pitchers.
If the Phillies want to improve their pitching, they need to swap in a left-handed pitcher either from the minor leagues, sign a free agent, or trade before the regular season.
Although Kapler is young and inexperienced as a manager, he makes it up with leadership, progressive thinking, and experience as a former player. Kapler was an outfielder on the 2004 Boston Red Sox — World Series champions. He was almost hired in 2016 to be the Los Angeles Dodgers' manager, barely losing out to Dave Roberts.
While this roster is not close to the 2008 World Series Champions, the Phillies have great potential to have a winning season for the first time since 2011.
Leave a Comment
About the Contributor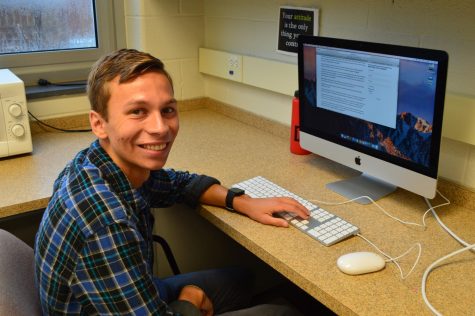 James Sahakian, Editor-in-Chief
James is a senior and Editor-in-Chief. This is his third year writing for the Cub. He is involved in journalism because he enjoys writing and reporting...