March Madness 2018: Who Will Come Out On Top?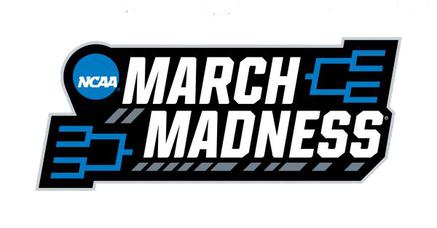 Hang on for a minute...we're trying to find some more stories you might like.
March Madness is back, with the best college teams competing for a national championship. 
It all begins with Selection Sunday, March 11, when 68 teams are chosen to compete. The First Four games will kick off March Madness in Dayton, Ohio, on Tuesday, March 13, and Wednesday, March 14.
The real first round begins after that on March 15 and 16, with the second round following on March 17 and 18. The following week's games start with the Sweet 16 on March 22 and March 23 and end with the Elite Eight on March 24 and March 25.
Last year, after many upsets throughout the tournament, the University of North Carolina became the 2017 national champions with a win over Gonzaga. This year, the selection committee has already picked Virginia from the South region as the No. 1 overall seed, then Villanova in the East, Purdue in the West, and Xavier in the the Midwest. Auburn is the top No. 2 overall top seed.
Here is a more detailed rundown of who is looking like the best team in each region, along with students' predictions:
EAST
Villanova, which won the national championship two years ago, is looking like the best team coming out the East region. Their W-L is 25-4. They're looking stronger than ever to get to the national championship game.
"I'm going to have to go with Villanova this year because in my opinion, they are looking the strongest overall," 9th Grader Zach Davis said.
MIDWEST
Xavier is considered the best team coming out the Midwest region with a W-L record of 25-4. Even though, Xavier took a huge loss to Villanova early in the year, they came out on top in its conference.
"In my bracket I have Xavier winning it all because I feel they have the most depth on their team with players," Freshman Nathaniel Wilson said.
SOUTH
Virginia is the best team coming out the South with a record of 26-2. Starting off the year, they looked unstoppable, beating every team that came to play. They're coming into this tournament in search for a national championship.
"Virginia has great players,"  Ethan Ferraro, a 9th grader at BASH said. "Marco Anthony, even though he's a freshman, he still puts on a good show for the fans."
WEST
Coming out the West conference, Purdue is considered the best team with a, record of 28-6. Purdue earlier in the season suffered upsets to Western Kentucky and Tennessee, but appeared to come back into the season by defeating the No. 2 Arizona and No.17 Louisville in the Big Ten.
"Purdue is going to choke later on in the tournament," Wilson said. "I just think they will go up against a team that will have a lot more depth and that will have more chemistry."