Unexpected Wins Made Winter Olympics Fun to Watch
The Winter Olympics have come and gone once again, with many American athletes finding their way onto the podium — although not always the ones expected to make it.
Between Shaun White's gold medal run, Lindsey Vonn last Olympic ski, or the American women's hockey team's drought-ending victory, there was a lot to watch for those two weeks in PyeongChang. Hey, even the curling team captured our imagination for a time, with American men's team taking the top spot.
"It's a great opportunity for Americans in curling," Senior Justin Smith said, "especially since we did not really know about a curling team for the U.S. until the Olympics."
Even though many of these sports only take the spotlight for two weeks every four years, the impact on viewers is huge. Senior Tyler Nazzaro said he was captivated by the women's hockey team persevering to end a 20-year losing cycle that seemed to never cease.
"It was a shocker they were able to beat Canada; it was kind of amazing," he said.
The thrill seekers of the school were watching the final run from the man who has captivated the sport of snowboarding and the imagination of all who ride.
Shaun White was seemingly down and out — marred by injuries, controversies, and Father Time — but in his one final run, he achieved closure, and sealed his throne for at least four more years, before the next generation takes over.
"This is crazy because growing up I remember the Shaun White snowboarding game, and that was like ten years ago," Justin said, "so it's amazing how he is still doing it at the age he is at now."
And of course, it would not be the Olympics without skiing. Without the skier. Without Vonn.
In what is most likely her final Olympic Games, returning from injury and coping with the loss of her grandfather, Lindsey Vonn took to the slopes one last time. At age 33 and most of her best runs behind her, Vonn found her speed in the Downhill to grab bronze and stand on the podium one last time.
"Yeah I couldn't believe it, after the injuries, I thought she would retire, in that dangerous of a sport," Senior Bryan Henninger said. "She was amazing."
But it wasn't all sunshine and rainbows for Team USA. In quite possibly the biggest event of the games, the men's hockey team failed to even qualify for the medal rounds, losing out to Slovenia, Russia, and the Czech Republic. Only two tight wins against Slovakia counted for much consolation.
If there was ever a case for NHL players to return to the Olympics, it was witnessing two of the most dominant teams fall to countries with a population size of Montana. The only way to describe the men's teams performance this time: "Sad, it was just sad the way they went out," Senior Kevin Wilson said.
So, for the Americans at the Olympics, it wasn't always pretty. We failed to medal in men's hockey, failed to medal in Bobsled (having lost the greatest American bobsledder –Steven Holcomb — last year) and came up short in figure skating.
But in events where the American athletes were written off — women's hockey, skiing, snowboarding, curling, and cross-country skiing — they showed up the most for the United States. And that is what makes the Olympic Games so exciting — not the favorites but, as the people of Philly would put it, the underdogs.
"You just learn about these athletes who you never heard of, and for two weeks that makes us watch and hope they win," Senior Solomon Kim said.
About the Contributor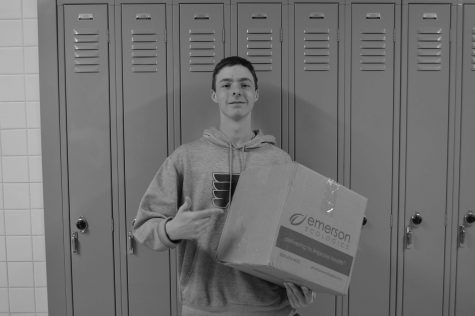 Joe Corcoran, Staff Writer
Joe Corcoran is from Gilbertsville, Pa. Joe is a Junior at BASH and this is his third year with BASH Cub. He plays on the school tennis team and outside...