Eagles' Epic Win Ignites City, but Can they Beat Brady?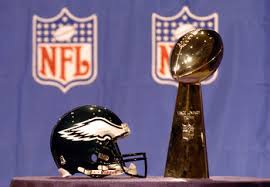 Confetti flairs through the Linc, coaches and players hug, owner Jeffrey Lurie pumps his fist filled with joy, and fans in the city of Philadelphia climb Crisco covered poles.
The Eagles are going to the Super Bowl!
After the 38-7 NFC championship win over the Minnesota Vikings Sunday night, TV showed the Eagles locker room ecstatic, but then it became oddly quiet as everyone realized what they had accomplished. The team has historically paved their own path to the biggest stage of all sports.
After losing stalwart left tackle Jason Peters, agile running back Darren Sproles, shifty linebacker Jordan Hicks and MVP-bound quarterback Carson Wentz, the Eagles still slugged their way into the Super Bowl.
The win was in great part due to having the league's No. 1 defense, but the offense came through, too. Simplifying the offense gave the Eagles' backup quarterback Nick Foles a great chance to get the ball out quickly and productively as he threw for 352 yards and three touchdowns in the Eagles win. Slants and double moves gave Foles the chance to take advantage of blown coverage and mismatches all night long.
"What we did in practice the past couple of weeks really cut everything down and made me comfortable and confident that I could make the plays I needed to make to win this football game," Foles said in a TV interview after the game.
Cameras showed players and coaches in a daze as they realized what they accomplished. Doug Pederson came out from his office into the locker room with a blank look on his face, pumping his fist filled with excitement and pride. He was just about speechless after the win.
"Awesome," was all he could say. "It's awesome. It's awesome."
Tackle Lane Johnson nursed a cold one in his right hand, waiting for a pause between questions to take another sip. A second un-cracked can sat in the top shelf of his locker.
"It's euphoric," he said. "I'm just happy for everyone in this building. For this community, there's been a lot of ups and downs over the years and it just feels good tonight, just to get a smile on people's faces. Get people riled up. I just got through watching a little bit on TV. I don't know what's going on outside, but it's a riot."
A win this monumental hasn't happened in over a decade for the Eagles, not since they faced the same team — the New England Patriots — in the Super Bowl in 2004.
To beat the Patriots this time, the Eagles will need to to make Tom Brady, one of the best quarterbacks in NFL history, feel uncomfortable in the pocket, and disrupt his vision and passing lanes. The Eagle's defensive line is ranked No. 1 in QB pressures and they will have to bring it every play during the Super Bowl.
This city is excited, but a win in Minnesota on Feb. 4 would boost spirits to epic proportions.
View Comments(1)
About the Contributor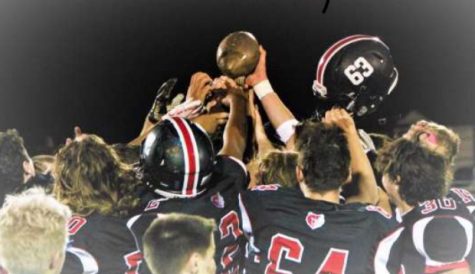 Holden O'Donnell, Sports Editor
Holden is a senior at BASH. In his free time, he likes to play football and travel. This is Holden's second year in CUB, and he enjoys covering sports.