Senior Wrestler Commits to Lehigh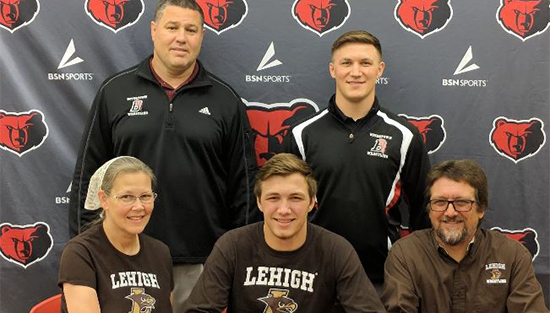 "No pain, no gain" is a cliche athletes hear all the time. For wrestler Elijah Jones, it is reality.
On his path to earning a Division I scholarship, he has injured almost every part of his body,  breaking his shoulder, foot, wrists, dislocating his knee, and tearing both ACLs.
Despite these obstacles, Jones, a senior, announced his commitment to continue his wrestling career at Lehigh University on a scholarship next year. Jones, currently ranked No. 1 in the district in the 182 pound weight class, has truly lived the life of a wrestler, having several accomplishments but experiencing many injuries.
"I started wrestling when I was 5-years-old," Jones said. "I did it because all my older brothers had wrestled."
One those brothers is Mr. David Jones, BASH's wrestling coach and a physical education teacher.
Jones wrestled for the Boyertown Youth Wrestling Club for six years before wrestling for two years at Boyertown Middle School East, finishing with a record of 12-6. He continued to wrestle for Senior High, but would face many hardships.
"My freshman year was terrible," said Jones, whose record that year was 15-17. "I only made the starting line up because I was the only one at that weight and I went 0-2 in the postseason."
Jones used this frustration to give him motivation to improve — and it worked. He went from a troubled season to a state qualifier in one year and then 5th at states in the next.
An injury before states in Jones' sophomore year made it difficult to wrestle and led to a bad performance. A year later, he broke cartilage in his shoulder in his first states match, but he fought through the pain and was able to take 5th place.
"That is something I'm still very proud of," he said.
Although wrestling is a large part of his life, Jones still made time to do a complete college search.
"Before I chose Lehigh, I also looked at Messiah College," he said.
Jones chose Lehigh for its engineering department and wrestling opportunities. Boyertown Alumni and wrestler Jordan Wood, who is also attending Lehigh, helped Jones make his decision.
"So many people pushed me to improve in wrestling," he said. "My parents, older brother Dave, coaches — and myself — have all pushed me."
Leave a Comment
About the Contributor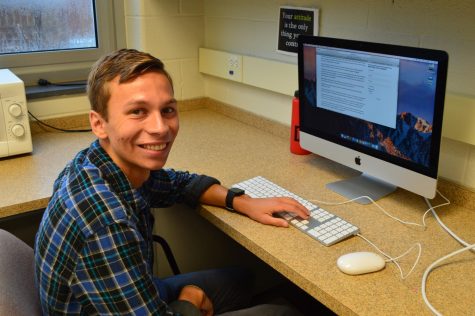 James Sahakian, Editor-in-Chief
James is a senior and Editor-in-Chief. This is his third year writing for the Cub. He is involved in journalism because he enjoys writing and reporting...