Varsity Volleyball Team Set to Win
During their first year, the girls volleyball team is simply working on improvement.
They'll worry about catching dubs later, said Head Coach Mr. Mike Ludwig.
"We are looking at it as we want to become the best team we can be," he said. "Our goal is just to improve everyday at practice, and be better at the next match."
This is the first year BASH has had a competitive volleyball team in the PAC-10 league. The sport began as a club last year and has evolved into a varsity and junior varsity team. There are fourteen players on varsity.
So far, the varsity team's record is 6-9.
This first year, practicing is especially important to the team, and the captains play a big role leading the team.
"I try to motivate them as much as I can to do their best and try hard," Junior Captain Taylor Jones said.
Varsity Captain Senior Serena Salenga said even though the team does not have a winning record yet, she is simply excited they're competing.
"As soon as we got a club, I definitely wanted a team right away," she said. "I think we all wanted to be competitive and club wasn't really as competitive."
The experience has created a real bond among team members.
"There are so many friends you make and experiences you have," Taylor said.
As excited as the team is to  play in the Bear Gym, they would like to student attendance to be much better.
"It would be nice to see the student section as full as it is at football," sophomore Rose Soda said. "You only see about five kids at the games."
For now, the girls are motivating themselves to be the best they can be throughout the season.
"We're just going to keep getting better," Taylor said.
View Comments (1)
About the Contributor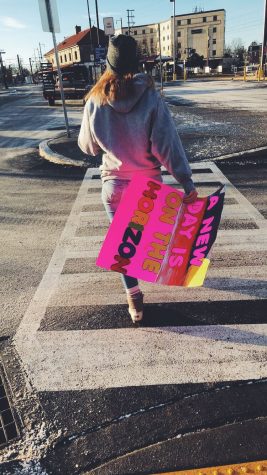 Casey Tremblay, Staff Writer
Casey is a Sophomore and a new student to Boyertown.

Casey is a huge student activist who in her free times enjoys making her voice heard around the...