BREAKING: "Mamma Mia!" Audition Dates Change
On Friday, Choir Director Mr. Brunner announced via email to the student body of BASH a date change for Mamma Mia!'s audition days. The change is due to "unforeseen circumstances".
A full list of audition dates and times were also announced in the statement.
Mr. Brunner released the following statement:
Dear BASH Student Body,
The audition dates for Mamma Mia have changed due to unforeseen circumstances.  If you would like to audition to be a part of this production please see the new dates below.  You will need to be able to come to all of auditions to be considered for a role.
Vocal Auditions – Wednesday, November 13 – 3-6 pm
Dialogue and Dancing Auditions – Thursday, November 14 – 3-6 pm
Call Backs – Friday, November 15 – after school if you are on the list
Cast List will be posted Saturday November 16 outside door 5 by 9 am
Read through/ costume measurements/ headshots – Monday, November 18 – 6-9 pm
If you have any questions or problems – please see me ASAP in room 520.
Thank you for understanding,
Mr. Brunner
Leave a Comment
About the Writer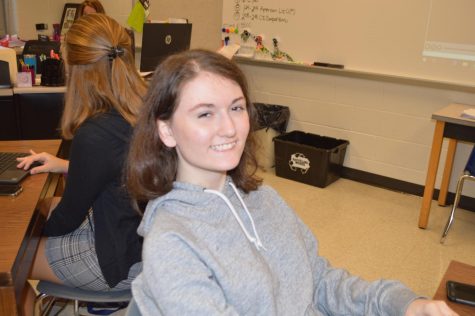 Jocelyn Lear, Editor-in-Chief
Jocelyn is a graduate of BASH. She served three years in the CUB and she previously wrote for the East Observer. She was in many clubs, such as SADD, Stage...