Women on Quarters
The first-ever woman featured on a U.S. quarter was Queen Isabella of Spain and after that, we went on to put women on our money and give them proper recognition. 
Women who have made a difference in the U.S. were put coins and money like their male counterparts but have gone unnoticed by the public. The American Women's Quarter Program brings this attention to really push out there and bring recognition to the strong inspirational women. 
The American Women's Quarter Program is "A series of quarters featuring notable women in U.S. history, commemorating the centennial of the Nineteenth Amendment to the United States Constitution."
As of now, the government has issued four new quarters with four influential women on the back. Maya Angelou, Dr. Sally Ride, Anna May Wong, & Nina Otero-Warren. It is planned to push them out from 2022-2025 with a total of 20 new designs.
Dr. Maya Angelou was an "author, a civil rights activist, a singer, and a dancer, but what she was most known for was her writing in books and poems. The way she put a soul in her words made people love her poems." She is famous for her books and the way her poems were written with such feelings and meaning. Her quarter being made is to honor and celebrate who she was when she was alive.
Anna May Wong was a very successful Actor and the first ever Asian American to get a Walk of Fame Star. "Wong's contributions were recognized in 1960 when she became the first Asian-American actress to receive a star on Hollywood's Walk of Fame. Her role in The King of Chinatown was considered a breakthrough for Wong and Asian American actors." Her quarter is to recognize and reflects on her accomplishments.
Nina Otero-Warren was a suffragist, author, businesswoman, and homesteader. She was also the first Hispanic woman to run for U.S. Congress and the first female superintendent of public schools in Santa Fe. Otero-Warren "emphasized the necessity of using the Spanish language in the suffrage fight in order to reach Hispanic women. She also spearheaded the lobbying effort to ratify the 19th Amendment in New Mexico. They strove to improve education for all New Mexicans and worked to advance bicultural education and to preserve cultural practices among the state's Hispanic and Native American communities."
Dr. Sally Ride was an American astronaut and physicist. She was one of the first American women to travel to space.  She was an astronaut on a space shuttle mission. "Her job was to work the robotic arm. She used the arm to help put satellites into space".
This is a new step for women today and another step for the future. 
Leave a Comment
About the Contributor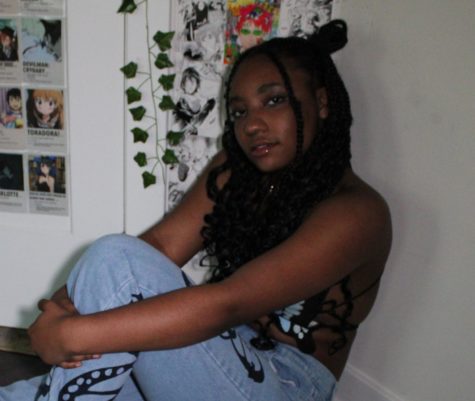 Arlene Fourrien, Correspondent
Arlene Fourrien is a Senior this year and it is her second year on the Cub, along with being her third year taking journalism as a class. She loves reading...